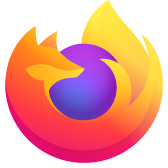 Shopify Admin pages don't refresh
FreeBSD 12.2 Firefox 85.0 (64-bit) - no extensions (removed uBlock Origin, Privacy Badger, HTTPS ONLY)
>> Enhanced Tracking Protection: OFF for shopify URIs >> Privacy & Security set to Standard >>>Manage Exceptions contains shopify URIs >> Block Pop-Ups contains shopify URI as exception >> HTTPS-ONLY Mode enabled
PROBLEM: see Subject At first I thought that Firefox's protection from these super-cookies they're so proud of actually hampered my browsing. However, after toggling through HTTPS-ONLY modes is appears that having this 'feature' disabled is what allows me to browse normally without a false negative of "This page is not available at this moment".
I wanted to put this out there in case anyone else has a Shopify store, uses v85 of Firefox and has similar difficulties.
Curious to hear whether the Firefox devs have any feedback ... thing is, with uBlock I have control over which domains, sub-domains and cross-domains I want to allow in terms of javascript et al while Privacy Badger used to control cookies. With Firefox's built-in protection it's more static ... still have a feeling that's where the problem is but will need to spend a little more time to draw any conclusions on my end. Maybe the built-in dev tools will shed some additional light?
Incidentally, the Chrome browser has no problem.
FreeBSD 12.2 Firefox 85.0 (64-bit) - no extensions (removed uBlock Origin, Privacy Badger, HTTPS ONLY) >> Enhanced Tracking Protection: OFF for shopify URIs >> Privacy & Security set to Standard >>>Manage Exceptions contains shopify URIs >> Block Pop-Ups contains shopify URI as exception >> HTTPS-ONLY Mode enabled PROBLEM: see Subject At first I thought that Firefox's protection from these super-cookies they're so proud of actually hampered my browsing. However, after toggling through HTTPS-ONLY modes is appears that having this 'feature' disabled is what allows me to browse normally without a false negative of "This page is not available at this moment". I wanted to put this out there in case anyone else has a Shopify store, uses v85 of Firefox and has similar difficulties. Curious to hear whether the Firefox devs have any feedback ... thing is, with uBlock I have control over which domains, sub-domains and cross-domains I want to allow in terms of javascript et al while Privacy Badger used to control cookies. With Firefox's built-in protection it's more static ... still have a feeling that's where the problem is but will need to spend a little more time to draw any conclusions on my end. Maybe the built-in dev tools will shed some additional light? Incidentally, the Chrome browser has no problem.
Όλες οι απαντήσεις (1)
Here's further info I gleaned from the built-in web console; pay special attention to all the cookies that are being rejected:
GEThttps://bella-bohemian.myshopify.com/admin/products/inventory [HTTP/2 200 OK 1159ms]
GEThttps://cdn.shopify.com/shopifycloud/web/assets/v1/latest/vendors~Admin~argo-playground-components~argo-product-subscription-components~internal~section-apps~~761b4f52-c8e4298c926db2e04a618870d12b056bf50eded2e8ed5da220a2b4e2a55ffd0e.css [HTTP/2 200 OK 579ms]
Cookie "_y" has been rejected for invalid domain. inventory Cookie "_s" has been rejected for invalid domain. inventory Cookie "_shopify_y" has been rejected for invalid domain. inventory Cookie "_shopify_s" has been rejected for invalid domain. inventory Cookie "_shopify_fs" has been rejected for invalid domain. inventory GEThttps://cdn.shopify.com/shopifycloud/web/assets/v1/latest/vendors~Admin~argoAdminPlayground~error~internal~plus~redirectLoop-cfedb45a6259535a7f9b8e73850b63a697a17842c7e7baea28cbfe1c01fab5a3.css [HTTP/2 200 OK 328ms]
[bugsnag] notify endpoint is set but sessions endpoint is not. No sessions will be sent. main-1f80b7eac4871fb913d0d059483d489ed79ade28620744c55853ce70704cbeb7.js:1:124426 [bugsnag] Loaded! vendors~main-d5522e3c2d1f12fb5f567f3e836c6fda5858b541dbd393fd5b2e2ed4a307ba64.js:2:65373 GEThttps://cdn.shopify.com/shopifycloud/web/assets/v1/latest/Polaris-i18n-38693c17d9adf6d33db5b25d5f45426c0e9438968234bd56616c8b19c60cca9f.js [HTTP/2 200 OK 21ms]
GEThttps://b.siftscience.com/i.gif?bk=b1ba365400&tm=76&r=524353348&v=101&cs=UTF-8&h=bella-bohemian.myshopify.com&l=en-US&S=aa5f0eb258f930bb1bca6e036014385f&ui=15610651&uu=81bc2db5-db4f-4a6c-aa7f-d7b7ef8ca5d4&t=Shopify&u=https%3A%2F%2Fbella-bohemian.myshopify.com%2Fadmin%2Fproducts%2Finventory&ua=Mozilla%2F5.0%20(X11%3B%20FreeBSD%20amd64%3B%20rv%3A85.0)%20Gecko%2F20100101%20Firefox%2F85.0&mh=d41d8cd98f00b204e9800998ecf8427e&ph=d41d8cd98f00b204e9800998ecf8427e&sh=1080&sw=1920&cd=24&p=FreeBSD%20amd64&to=480&d=60&z=z [HTTP/2 200 OK 928ms]
Cookie "_y" has been rejected for invalid domain. browser_details Cookie "_s" has been rejected for invalid domain. browser_details Cookie "_shopify_y" has been rejected for invalid domain. browser_details Cookie "_shopify_s" has been rejected for invalid domain. browser_details Cookie "_shopify_fs" has been rejected for invalid domain. browser_details Cookie "_y" has been rejected for invalid domain. browser_details Cookie "_s" has been rejected for invalid domain. browser_details Cookie "_shopify_y" has been rejected for invalid domain. browser_details Cookie "_shopify_s" has been rejected for invalid domain. browser_details Cookie "_shopify_fs" has been rejected for invalid domain. browser_details Cookie "_y" has been rejected for invalid domain. core Cookie "_s" has been rejected for invalid domain. core Cookie "_shopify_y" has been rejected for invalid domain. core Cookie "_shopify_s" has been rejected for invalid domain. core Cookie "_shopify_fs" has been rejected for invalid domain. core Cookie "shopify_web_return_to" has been rejected because it is already expired. core Cookie "shopify_web_return_to.sig" has been rejected because it is already expired. core Cookie "_y" has been rejected for invalid domain. core Cookie "_s" has been rejected for invalid domain. core Cookie "_shopify_y" has been rejected for invalid domain. core Cookie "_shopify_s" has been rejected for invalid domain. core Cookie "_shopify_fs" has been rejected for invalid domain. core Cookie "_y" has been rejected for invalid domain. core Cookie "_s" has been rejected for invalid domain. core Cookie "_shopify_y" has been rejected for invalid domain. core Cookie "_shopify_s" has been rejected for invalid domain. core Cookie "_shopify_fs" has been rejected for invalid domain. core Cookie "shopify_web_return_to" has been rejected because it is already expired. core Cookie "shopify_web_return_to.sig" has been rejected because it is already expired. core Cookie "_y" has been rejected for invalid domain. core Cookie "_s" has been rejected for invalid domain. core Cookie "_shopify_y" has been rejected for invalid domain. core Cookie "_shopify_s" has been rejected for invalid domain. core Cookie "_shopify_fs" has been rejected for invalid domain. core Cookie "_y" has been rejected for invalid domain. core Cookie "_s" has been rejected for invalid domain. core Cookie "_shopify_y" has been rejected for invalid domain. core Cookie "_shopify_s" has been rejected for invalid domain. core Cookie "_shopify_fs" has been rejected for invalid domain. core Cookie "shopify_web_return_to" has been rejected because it is already expired. core Cookie "shopify_web_return_to.sig" has been rejected because it is already expired. core Cookie "_y" has been rejected for invalid domain. core Cookie "_s" has been rejected for invalid domain. core Cookie "_shopify_y" has been rejected for invalid domain. core Cookie "_shopify_s" has been rejected for invalid domain. core Cookie "_shopify_fs" has been rejected for invalid domain. core Cookie "_y" has been rejected for invalid domain. core Cookie "_s" has been rejected for invalid domain. core Cookie "_shopify_y" has been rejected for invalid domain. core Cookie "_shopify_s" has been rejected for invalid domain. core Cookie "_shopify_fs" has been rejected for invalid domain. core Cookie "shopify_web_return_to" has been rejected because it is already expired. core Cookie "shopify_web_return_to.sig" has been rejected because it is already expired. core Cookie "_y" has been rejected for invalid domain. core Cookie "_s" has been rejected for invalid domain. core Cookie "_shopify_y" has been rejected for invalid domain. core Cookie "_shopify_s" has been rejected for invalid domain. core Cookie "_shopify_fs" has been rejected for invalid domain. core Cookie "_y" has been rejected for invalid domain. core Cookie "_s" has been rejected for invalid domain. core Cookie "_shopify_y" has been rejected for invalid domain. core Cookie "_shopify_s" has been rejected for invalid domain. core Cookie "_shopify_fs" has been rejected for invalid domain. core XHRPOSThttps://bella-bohemian.myshopify.com/admin/internal/web/graphql/core [HTTP/2 200 OK 3022ms]
Cookie "shopify_web_return_to" has been rejected because it is already expired. core Cookie "shopify_web_return_to.sig" has been rejected because it is already expired. core Cookie "_y" has been rejected for invalid domain. core Cookie "_s" has been rejected for invalid domain. core Cookie "_shopify_y" has been rejected for invalid domain. core Cookie "_shopify_s" has been rejected for invalid domain. core Cookie "_shopify_fs" has been rejected for invalid domain. core Cookie "_y" has been rejected for invalid domain. core Cookie "_s" has been rejected for invalid domain. core Cookie "_shopify_y" has been rejected for invalid domain. core Cookie "_shopify_s" has been rejected for invalid domain. core Cookie "_shopify_fs" has been rejected for invalid domain. core XHRPOSThttps://bella-bohemian.myshopify.com/admin/internal/web/graphql/core [HTTP/2 200 OK 415ms]
Cookie "shopify_web_return_to" has been rejected because it is already expired. core Cookie "shopify_web_return_to.sig" has been rejected because it is already expired. core Cookie "_y" has been rejected for invalid domain. core Cookie "_s" has been rejected for invalid domain. core Cookie "_shopify_y" has been rejected for invalid domain. core Cookie "_shopify_s" has been rejected for invalid domain. core Cookie "_shopify_fs" has been rejected for invalid domain. core XHRPOSThttps://business-platform.shopifycloud.com/destinations/api/2020-07/graphql [HTTP/2 200 OK 302ms]
XHRPOSThttps://bella-bohemian.myshopify.com/admin/internal/web/client_metrics [HTTP/2 200 OK 127ms]
Cookie "_y" has been rejected for invalid domain. core Cookie "_s" has been rejected for invalid domain. core Cookie "_shopify_y" has been rejected for invalid domain. core Cookie "_shopify_s" has been rejected for invalid domain. core Cookie "_shopify_fs" has been rejected for invalid domain. core Cookie "shopify_web_return_to" has been rejected because it is already expired. core Cookie "shopify_web_return_to.sig" has been rejected because it is already expired. core Cookie "_y" has been rejected for invalid domain. core Cookie "_s" has been rejected for invalid domain. core Cookie "_shopify_y" has been rejected for invalid domain. core Cookie "_shopify_s" has been rejected for invalid domain. core Cookie "_shopify_fs" has been rejected for invalid domain. core Cookie "_y" has been rejected for invalid domain. client_metrics Cookie "_s" has been rejected for invalid domain. client_metrics Cookie "_shopify_y" has been rejected for invalid domain. client_metrics Cookie "_shopify_s" has been rejected for invalid domain. client_metrics Cookie "_shopify_fs" has been rejected for invalid domain. client_metrics Cookie "_y" has been rejected for invalid domain. client_metrics Cookie "_s" has been rejected for invalid domain. client_metrics Cookie "_shopify_y" has been rejected for invalid domain. client_metrics Cookie "_shopify_s" has been rejected for invalid domain. client_metrics Cookie "_shopify_fs" has been rejected for invalid domain. client_metrics XHRPOSThttps://bella-bohemian.myshopify.com/admin/internal/web/client_stats [HTTP/2 200 OK 115ms]
Cookie "_y" has been rejected for invalid domain. client_stats Cookie "_s" has been rejected for invalid domain. client_stats Cookie "_shopify_y" has been rejected for invalid domain. client_stats Cookie "_shopify_s" has been rejected for invalid domain. client_stats Cookie "_shopify_fs" has been rejected for invalid domain. client_stats Cookie "_y" has been rejected for invalid domain. client_stats