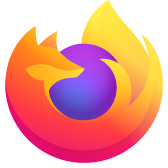 NORD VPN + FF won't let me past CAPCHA for google and indivdual websites
Fresh Win10 install, when NORD VPN is on, I'm experiencing CAPCHA gateway issues for google search and other websites. Once I complete the CAPCHA, it loops back to "i'm not a bot" and it is endless (on google). Other sites just indicate the wrong input endlessly.
I changed my cookie policy from 'strict' restrictive (my old default) to 'standard', which hasn't helped. Shutting off Nord resolves this issue. I didn't have this issue before my fresh install with FF & Nord; and I don't have this issue with Chrome.
Thanks for any insight.
Fresh Win10 install, when NORD VPN is on, I'm experiencing CAPCHA gateway issues for google search and other websites. Once I complete the CAPCHA, it loops back to "i'm not a bot" and it is endless (on google). Other sites just indicate the wrong input endlessly. I changed my cookie policy from 'strict' restrictive (my old default) to 'standard', which hasn't helped. Shutting off Nord resolves this issue. I didn't have this issue before my fresh install with FF & Nord; and I don't have this issue with Chrome. Thanks for any insight.
Όλες οι απαντήσεις (5)
Just to rule out a possible difference and equalize the testing, are you logged in to your Google account on both browsers, or logged out on both browsers? I think if you are logged out, reCAPTCHA may give you a harder time. Whether there might be some other factors, I don't know, I haven't used a VPN since lockdown started.
That's a good point, I was logged in with Chrome. Logging in with FF does let me through without solving reCHPTCHA.
However, that does not account for other websites - a tech forum I was logged into - but still had to do a reCAPTCHA that it simply would not recognize my correct input, but doing the same thing on the same website Chrome did. It's likely I was logged into google in Chrome at at time as well.
I think we'll need to gather more data. Did this just start with your Firefox 85 update this week?
Apologizes for the delayed response. This started with a fresh Win10 install; replacing the old Win10 which had been upgraded from Win8.1, which itself was upgraded from Win8.0.
However, I do not *think* I'm experiencing this issue on my Win10 laptop, and if so, I think that would steer away from FF 85 update. Let me run the laptop though the same web pages, etc as the PC to eliminate.
Just realized: I don't run the VPN by default on the laptop when at home, so it may well be that I'll have the same experience. I'll report back this evening.
Thanks again for your help!
I think the issue may be with NORD, I'm not getting the identical issues on my laptop. I've reached out to Nord, who thinks this is due to VPN server use.
So.. in the words of Gilda Radner, Nevermind.