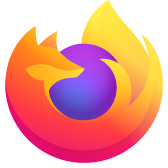 Firefox is too SLOW!!!
Why Firefox here have so many slow downs in Win 7??? Every time I open a new page the Firefox starts to slow down and "Program not responding" This is happening in about 3 months to today... IE and Safira are so quickly to load and open pages, only Firefox is slow...
Slow startup, slow scrolling , slow EVERYTHING!!! For about 3 years I used Firefox but now is almost impossible.
This happened
Every time Firefox opened
== I installed Windows 7
Why Firefox here have so many slow downs in Win 7??? Every time I open a new page the Firefox starts to slow down and "Program not responding" This is happening in about 3 months to today... IE and Safira are so quickly to load and open pages, only Firefox is slow... Slow startup, slow scrolling , slow EVERYTHING!!! For about 3 years I used Firefox but now is almost impossible. == This happened == Every time Firefox opened == I installed Windows 7
Wšykne wótegrona (1)
Firefox slowdowns can be from add-ons Try Safe Mode http://is.gd/PCw If fixed, disable add-ons one by one to find a culprit