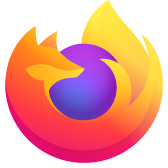 autoplay block does not work
Hi i connect on this website:https://www.online-tech-tips.com/computer-tips/how-to-remove-default-microsoft-apps-in-windows-11-10/ and the videos play automatically with the autoplay block on firefox, thank you for your help god bless.
Wšykne wótegrona (2)
What videos? You don't provide screenshot of the error or URL of the site for others to verify what the issue is here?
You could try setting the preferences below to the values shown. Enter about:config in the address bar. According to the wiki, the last setting "might cause some websites not be able to play any media, if they request playing from async handlers." These values have been suggested here often, e.g. the thread linked below.
media.autoplay.default = 5 [0:Allowed;1:blocked;5:All Blocked] media.autoplay.block-event.enabled = true media.block-autoplay-until-in-foreground = false media.autoplay.allow-extension-background-pages = false media.autoplay.blocking_policy = 2
---
https://support.mozilla.org/en-US/questions/1321021
see https://support.mozilla.org/en-US/kb/about-config-editor-firefox