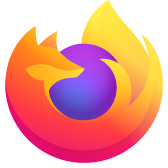 I need technical assistance with my Firefox browser, this issue needs fixing or I have to drop Firefox entirely
I am having trouble with my browser relating B of A online account.**I have had the BofA tech staff determine with me that the issue is with my Firefox browser.**When I log in to my BofA bank account, I then click on the make a payment button so I can pay online.**At that point when I click on the make a payment button my entire monitor screen goes white.**Sooooo frustrating.**We've updated my firefox software, we've cleared my cache history, we've also determined that if I use another browser like GoogleChrome that i now can make a payment online on the BofA website.*However, I only use Firefox and with all of the tech support I've received, they've assured me it is a Firefox browser issue and not a BofA online banking issue.*Also, I have another credit card with capital one.*When I go to that web page via firefox browber I can make a payment simple and as easy as always.*But no matter what I do, I cannot use Firefox to do my online banking with BofA.*For the last few years I've used the BofA online banking system with no issues.*Please help me determine why Firefox is giving me such problems ??**Folks are recommending I drop Firefox all togehter and go with Google chrome.*I'd prefer to stick with Firefox if someone from your tech team can PLEASE help me asap
I am having trouble with my browser relating B of A online account.**I have had the BofA tech staff determine with me that the issue is with my Firefox browser.**When I log in to my BofA bank account, I then click on the make a payment button so I can pay online.**At that point when I click on the make a payment button my entire monitor screen goes white.**Sooooo frustrating.**We've updated my firefox software, we've cleared my cache history, we've also determined that if I use another browser like GoogleChrome that i now can make a payment online on the BofA website.*However, I only use Firefox and with all of the tech support I've received, they've assured me it is a Firefox browser issue and not a BofA online banking issue.*Also, I have another credit card with capital one.*When I go to that web page via firefox browber I can make a payment simple and as easy as always.*But no matter what I do, I cannot use Firefox to do my online banking with BofA.*For the last few years I've used the BofA online banking system with no issues.*Please help me determine why Firefox is giving me such problems ??**Folks are recommending I drop Firefox all togehter and go with Google chrome.*I'd prefer to stick with Firefox if someone from your tech team can PLEASE help me asap
Wšykne wótegrona (3)
I have this issue also: three major on line business I have used extensively over the past 10 years Lately I am receiving this: yes, update done/vpn off/ no new Adblock etc installed.
Have been forced to change to Safari (there was a reason I left decades ago!) for all my financial 'stuff'.
It seems it is impossible to reach a BOT or human to address this.

grrr
It is possible that some sites are making changes that prevent them from working fully in Firefox. It's also possible that some issues in Firefox or with Firefox add-ons are causing problems.
Cross-site Cookie Issues
Firefox recently rolled out "Total Cookie Protection" to more users. This limits how sites can use "third party" or "cross-site" cookies, meaning cookies from different websites than the one you see in the address bar. Some bank sites pass you back and forth between different servers during login because they have their services spread out over a number of different servers. In those cases, you might be able to submit a form successfully on one page and then the next page says you are not logged in. I don't know whether a white screen is a possible result of this problem.
You can make exceptions to this feature when needed (for each server that you visit as part of the process of using this company's services). More info in the following articles:
Any difference?
General Troubleshooting
If a site is generally known to work in Firefox, these are standard suggestions to try when it stops working normally:
Double-check content blockers: Firefox's Tracking Protection feature, and extensions that counter ads and tracking, may break websites that embed third party content (meaning, from a secondary server).
(A) The shield icon toward the left end of the address bar usually turns a bit purplish when content is blocked. Click the icon to learn more or make an exception. See: Enhanced Tracking Protection in Firefox for desktop.
(B) Extensions such as Adblock Plus, Blur, Disconnect, DuckDuckGo Privacy Essentials, Ghostery, NoScript, Privacy Badger, uBlock Origin or uMatrix may block required elements on a site. Usually you can find a toolbar button for each add-on to manage blocked content in a page. There may or may not be a number on the icon indicating the number of blocked items; you sometimes need to click the button to see what's going on and test whether you need to make an exception for this site.
Cache and Cookies: When you have a problem with one particular site, a good "first thing to try" is clearing your Firefox cache and deleting your saved cookies for the site.
(1) Clear Firefox's Cache
See: How to clear the Firefox cache (only select Cached web content, don't clear all cookies and site data)
If you have a large hard drive, this might take a few minutes.
(2) Remove the site's cookies (save any pending work first). While viewing a page on the site, click the lock icon at the left end of the address bar. After a moment, a "Clear Cookies and Site Data" button should appear at the bottom. Go ahead and click that. Firefox will ask you to confirm; go ahead and confirm.
Then try reloading the page. Does that help?
Testing in Firefox's Troubleshoot Mode: In this mode, Firefox temporarily deactivates extensions, hardware acceleration, any userChrome.css/userContent.css files, and some other advanced features to help you assess whether these are causing the problem.
If Firefox is running:
You can restart Firefox in Troubleshoot Mode using either:
"3-bar" menu button > Help > Troubleshoot Mode... (before Fx88: Restart with Add-ons Disabled)
(menu bar) Help menu > Troubleshoot Mode... (before Fx88: Restart with Add-ons Disabled)
and OK the restart. A small dialog should appear. Click the Open button (before Fx88: "Start in Safe Mode" button).
If Firefox is not running:
Hold down the Shift key when starting Firefox. (On Mac, hold down the option/alt key instead of the Shift key.) A small dialog should appear. Click the Open button (before Fx88: "Start in Safe Mode" button).
Note: Don't use the Refresh without first reviewing this article to understand what will be deleted: Refresh Firefox - reset add-ons and settings.
Any improvement?
It is not the first time that issues with BoA are reported.