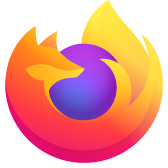 Adobe flash plugin keeps crashing. Please help!
So my adobe flash plugin apparently keeps crashing and this has been going on for awhile now. When I watch videos on youtube, the audio will stutter. Sometimes the video will crash too and whenever I watch a video on teennick.com, the video is constantly freezing and/or crashing. I've tried using the 'safe mode" version of firefox and the problem still happens. This is so frustrating, someone please help.
So my adobe flash plugin apparently keeps crashing and this has been going on for awhile now. When I watch videos on youtube, the audio will stutter. Sometimes the video will crash too and whenever I watch a video on teennick.com, the video is constantly freezing and/or crashing. I've tried using the 'safe mode" version of firefox and the problem still happens. This is so frustrating, someone please help.
Ausgewählte Lösung
acidhead, Thanks for reporting your solution to Flash lockups, which included reinstalling the Flash plugin after first doing a complete uninstall, including manual removal of leftover Flash files and folders.
For the benefit of others reading, Adobe includes instructions for uninstalling Flash on Windows in their own help article (linked from the Flash Plugin - Keep it up to date and troubleshoot problems Firefox article) which is:
Diese Antwort im Kontext lesen
👍 1
Alle Antworten (20)
If adobe flash player keeps crashing why can't firefox fix the problem? I'm a bit computer illiterate and don't understand half this stuff that's posted on how to fix the problem and don't want to leave my computer unprotected or mess things up worse!
Hi mtjensen5, Mozilla is working on a replacement for the Flash plugin (Shumway), but that won't be ready until some time next year and probably won't be perfect until, well, it might never be perfect. Until then, we're stuck with the plugin Adobe provides.
The Flash Player's protected mode feature does have theoretical security benefits because it splits up Flash applications into separate compartments so that it is more difficult for a malicious Flash application to infect another one. But... on some systems this feature makes Firefox unusable on sites that use Flash, so if you want to keep using Firefox, and keep using Flash in Firefox, I don't think you have much choice but to disable the protected mode feature.
I been running Firefox and experiencing NO problems with flash player crashing! Why you might ask? Simple I wrote a script, compiled it to an executable and ran it in windows task scheduler every 15 minutes to delete the following files:
C:\Windows\Prefetch\flashpl*.pf
C:\Windows\Prefetch\PLUGIN-CONTAINER*.pf
I HAVE NEVER HAD A FLASH PLAYER CRASH SINCE IMPLEMENTING THIS FOR MONTHS !
I see the same people posting solutions that same stuff over and over and over to all these people having this same issue, and find it funny they keep posting this like safe mode, hardware acceleration, update, reinstall, and most of the time it don't work and SO MANY people are facing this issue.
Do you really think posting the same thing so many times is helpful when so many are having this issue? Not really! It just bumps your number up, that's all.
I will share my script with everyone and they can report back to see if this resolves their problem, but first a quick overview of what to do.
First the script clears out all temp directories I made for this installer, and then recreates them in case you run it multiple times. The same goes for the folder it creates under C:\Programdata\scripts\Delete_prefetch.exe
There is a simple executable in there made in AutoIT that preforms the following deletions mentioned above.
When you run the installer i have a link below, you will see a cmd window appear and disappear quickly, followed by a folder appearing on your desktop called " Firefox_Flash " in that folder is an xml file which is what you import into task scheduler, a readme file for SIMPLE instructions to import it, and a picture of the import process that is mentioned in the read-me file. You will have to either modify the XML file , which is super easy in windows 7, or make the changes while importing it as it shows for my machine and username. Unfortunately I don't know how to make this so you don't have to modify it.
I am sharing this with everyone so people can stop dealing with the headache.
So is this a Firefox or Adobe problem? Well, each one will point the finger at the other, however, i am hoping since i posted this here Mozilla will take the initiative and look at what i found ... hint , hint..
PLEASE NOTE: this is for win 7 64 and 32 bit systems. It may work on win 8 64 bit, but untested.
link for fix available upon private message request

12/13/2013 made changes to installer for 64 and 32 bit systems and straightforward picture directions, you will not need to edit the xml file.
Geändert am von Carm
i'm using windows 7 32 bit system.. plz try to send the fix.exe for 32 bit system
attached screenshot is the error keep on coming whenever i open any page.
@kabilash143
Per request 32 bit version:
link for fix available upon private message request
12/13/2013 made changes to installer for 64 and 32 bit systems and straightforward picture directions, you will not need to edit the xml file.
Geändert am von Carm
Not sure whether or not it worked. After editing the script, I was denied access from saving it. Even when I imported it, the author name had not changed to my name after editing it? Is there a way of testing it to see if it works or not?
Alternatly you can just create a task:
1) On the general tab: a) call it whatever you want b) Run only when user is logged on c) Run with Highest privileges
2) under the triggers tab: press the new button at the bottom
3) In the new triggers window: a) Begin Task On a schedule b) check the one time radio box c) Create a start date in the past & check sync across time zones d) Delay task for one minute e) Repeat task every 15 minutes f) for the duration of: Indefinitely g) Press OK
4) under the actions tab press the NEW button
5) Under New action a) Start a program b) under setting browse to: C:\ProgramData\Scripts select:
Delete_prefetch.exe c) Press OK
6) Under Settings tab a) UNCHECK the box that says Stop the task if it runs longer than : b) Press OK
NOTE: You will see your task when you highlight " Task Scheduler
Library " and you should see it
Geändert am von Carm
I made some changes in the instructions and hopefully people will not have to edit the xml file as i have made it so that your hostname (computer name ) and username are inserted in the file .
Once again a folder will appear on your desktop called "Firefox_Flash" after you see to quickly appearing and disappearing cmd prompts.
The pdf now as visual pictures on what to do, hopefully, this will clear up some things and make it easier. This will work on 32 and 64 bit systems on Windows 7. Windows 8 is untested but should work?
Best Regards
link for fix available upon private message request
Geändert am von Carm
I get the same error as k143
The script does not work. We may as well accept it, Adobe Flash is just not compatible with Mozilla Freezefox.
I am finding out this is a flaky issue, i have had 100% success with a basic install, now im not saying it will fix everyone's, flash issue. Mine was intermittently crashing, but someone else who i worked with for over an hour had it crashing upon start up and that didn't fix it.
By the way if you want to undo what that did , open a cmd prompt and type or copy paste these commands in:
rmdir "C:\ProgramData\Scripts\" /s /q
SchTasks /Delete /TN "Clear Firefox Prefetch" /f
fyi if you get a " ERROR: The system cannot find the file specified. " after running the second command that means the fix was never properly implemented. ( i have properly automated this thing since the original posting )

Best Regards
Geändert am von Carm
Cram,
I have enough of Flash crash, could you send me your fix?
Bench
I have chosen to go public with my solution as i have had a few users benefit from my methods. Notice i said methods, as there are two completely different solutions to all the canned responses that everyone keeps slinging out.
All you have to do is click my name on the left and there will be a blog link in which i laid it all out for everyone.
Best Regards
Carm - will your fix work with Win 8.1 on a 64 bit machine? If so, can I then accept upgrades for Firefox to latest versions and also updates from Flash? Please sned me a link for the routine if poss. Thanks
Geändert am von farci
"
Carm - will your fix work with Win 8.1 on a 64 bit machine? If so, can I then accept upgrades for Firefox to latest versions and also updates from Flash? Please sned me a link for the routine if poss. Thanks
Modified December 26, 2013 12:43:30 PM EST by farci"

Sorry for the late response, the answer is yes updates are irrelevant to what my solutions do. Click on my profile and in there is a link to a blog i created and laid everything out. There are two possible solutions.
As far as windows 8, from what i have seen it should work as the directory structure is the same. I personally do not have windows 8. the fix will work on 32 or 64 bit platforms. When you read the info in my blog, you will find that there is nothing that my script can do to create any ill effects on anyone's machine.
Since Nov.14,2013, when I switched from Chrome to Firefox:
Report ID Date Submitted bp-52d7ec27-78d7-4772-bc25-cce492140103 1/3/2014 11:02 PM bp-f903399e-9a91-4abe-a0d9-87b772140103 1/3/2014 10:50 PM bp-b479c764-460e-43af-9eaf-eb6762140102 1/2/2014 10:41 PM bp-959612c4-126f-40e7-a7d9-9b4a62140102 1/2/2014 9:39 PM bp-f5f04fb1-e6bb-49a9-8b58-b24742140102 1/2/2014 4:15 PM bp-2de8dedb-5e39-4530-b3bb-3bac02140102 1/2/2014 9:27 AM bp-698151db-661b-4870-ab18-347682131231 12/31/2013 10:46 PM bp-334c0657-80f9-4a8b-a964-60b1d2131231 12/31/2013 9:26 PM bp-65eb2986-0f86-49a0-b44a-4abd22131231 12/31/2013 9:07 PM bp-2b6b4a62-86df-4d32-a4a5-03d532131231 12/31/2013 8:24 PM bp-bd276566-2887-4c4e-b6f3-63c4b2131231 12/31/2013 6:11 PM f7229a63-c1b0-4053-abe1-edb6e2dcaece 12/31/2013 6:10 PM bp-7acff508-6dbc-4d61-b2f1-0d9502131231 12/31/2013 10:04 AM 4cdf7ff6-54ed-4b44-b7a2-d818a7a629e6 12/30/2013 5:50 PM 17c76516-90c5-410b-be2e-14fd67304f1a 12/29/2013 2:57 PM 33908665-726b-4589-bfed-e2bbec360b7b 12/29/2013 2:57 PM bp-f666a285-2eef-497c-b40f-835892131228 12/28/2013 8:24 PM bp-4f4c777e-6ae0-4db0-9789-053d42131228 12/28/2013 8:13 PM bp-bf642b25-1ae2-4928-9437-a29d82131228 12/28/2013 7:39 PM bp-5fe52e45-98cb-4c8f-988d-8145f2131228 12/28/2013 7:20 PM 7903e8d0-5b3c-4cd6-a67e-b026aff8a442 12/28/2013 7:18 PM bp-4db19016-55ae-456a-afba-adedc2131227 12/27/2013 10:32 PM bp-a140e98a-8854-410b-96da-ed0c42131227 12/27/2013 6:39 PM bp-c93d69fd-4438-464d-bdfd-f77d92131227 12/27/2013 5:06 PM bp-4c70465b-2203-4330-bd44-d9f4d2131227 12/27/2013 4:35 PM 154b7d6e-213d-4c0b-ac0e-2f5f66c17eb6 12/25/2013 9:01 PM 33dde2b4-d386-411c-b8a1-c4b380b617be 12/24/2013 7:33 PM bp-022f89ad-07df-4614-9ecc-350fc2131224 12/24/2013 9:50 AM bp-c63d9904-dc3f-424a-959e-14b5f2131223 12/23/2013 6:15 PM bp-d4c1327b-8138-4f4a-9ae5-4f15d2131223 12/23/2013 12:16 PM bp-09b7c9a6-0898-4560-94d4-770f02131223 12/23/2013 12:11 PM bp-4d3e399b-e363-4bb7-b4c8-b19642131221 12/21/2013 5:06 PM bp-dba926c5-0df4-4a02-a22c-228b62131221 12/21/2013 5:05 PM bp-7b420ae3-7a19-434c-b5b2-30c3b2131219 12/19/2013 8:45 PM bp-a4513506-0679-4d5f-b92f-6699a2131219 12/19/2013 8:42 PM bp-5be80819-4efa-410b-9d11-3dd5b2131216 12/16/2013 10:08 AM bp-412bc0d3-0437-4aa3-b5b4-d5a632131215 12/15/2013 9:03 PM bp-6d8adfe0-6e8d-4435-b1ae-fa99d2131215 12/15/2013 6:52 PM a3ac8bb5-b20d-4218-853b-0f8ea0f5570a 12/15/2013 6:52 PM bp-5b6a9993-92ec-4d35-a59f-2e55b2131215 12/15/2013 1:36 PM bp-8553c46b-a872-4802-bd94-0298f2131215 12/15/2013 1:11 PM bp-a3b1bf9c-00fe-4d70-b788-e28482131213 12/13/2013 2:37 PM bp-67bfddea-9ff8-4d11-8c7b-ba5c52131213 12/13/2013 12:20 PM 2a4f6623-efc2-4db3-ae2d-5d45f8dbdab7 12/13/2013 12:19 PM bp-65024a00-c01d-4d43-b224-8d7962131213 12/13/2013 10:01 AM bp-0ec4c3a9-62ca-488a-904d-9548b2131213 12/13/2013 9:37 AM bp-e38eb7a2-990d-48d7-a423-fd51f2131212 12/13/2013 7:23 AM bp-858c146c-1291-4d05-9802-f11cc2131212 12/12/2013 5:32 PM 528636a0-0e50-4a3a-af8a-cefb21d461bd 12/12/2013 5:27 PM bp-5182bc2d-5034-43a0-b4fe-6f39f2131212 12/12/2013 10:05 AM bp-58e02680-94f9-407b-ac5f-911f82131212 12/12/2013 9:51 AM 8e6bbaa5-67f8-4822-ab47-24f6ad74e456 12/11/2013 11:53 PM bp-4e1b764d-8d5f-4bcc-9896-de6832131211 12/11/2013 10:39 PM bp-1f516d1b-abda-469f-9e6e-901fc2131211 12/11/2013 10:36 PM bp-1d15bb80-30d6-47a5-8616-410192131211 12/11/2013 10:20 PM bp-c261d0df-5622-4050-a499-0881c2131211 12/11/2013 9:53 PM b44c328b-bf54-4bfd-a734-891a1e10a2ee 12/11/2013 9:53 PM bp-7e2e6798-43a3-47a0-be8a-785a52131211 12/11/2013 9:29 AM bp-a52b545a-a220-473b-a8db-0d5612131211 12/11/2013 9:24 AM bp-55e1241c-eafe-4d57-86c1-cba202131210 12/10/2013 10:58 PM bp-81bddacd-23f2-432c-bacd-fbe022131210 12/10/2013 10:41 PM bp-767f2e66-2018-4e53-9483-cbd6a2131210 12/10/2013 9:58 PM bp-099e4e8b-9cb1-4595-852e-a42252131210 12/10/2013 1:50 PM 4cb0d5d5-09cf-46dd-8202-227a5e329564 12/10/2013 10:45 AM 2465b4a3-569a-46e6-befd-6d82f266642a 12/9/2013 3:17 PM bp-b0820742-5ecb-4709-b633-bbb6e2131209 12/9/2013 2:59 PM bp-fd3061ac-e888-41f0-88c3-838102131209 12/9/2013 2:22 PM bp-d39adb6c-0f40-43a4-a755-2ed752131209 12/9/2013 2:13 PM bp-d265b5b7-72ce-44ec-abba-d50e52131209 12/9/2013 1:58 PM bp-2ff7064a-cdf8-421f-a7d9-d1d5b2131206 12/6/2013 2:33 PM bp-6fd2a640-fe17-4a8f-945b-88b762131206 12/6/2013 2:25 PM bp-afea60f5-295a-4583-92ce-4f04f2131206 12/6/2013 2:04 PM bp-205a250a-b3bd-4552-8091-2ee612131206 12/6/2013 9:02 AM bp-0cd55db5-dd50-4178-addf-6d6852131205 12/6/2013 7:56 AM b2489bd9-eb39-4c21-8dce-7d3ba046cccd 12/5/2013 7:14 PM bp-a3e6eeae-eeef-40d3-9a6f-5c0b52131205 12/5/2013 9:56 AM 5460f086-1c73-4495-b832-7c4780458935 12/4/2013 1:46 PM bp-a9064d2d-d911-4728-8571-966072131204 12/4/2013 12:09 PM bp-f06f11e2-4c00-4d6f-bb90-950ee2131204 12/4/2013 11:23 AM bp-e9c3adab-5b88-48e1-a4ea-43fd32131204 12/4/2013 10:42 AM bp-5ee07f12-4426-4731-9979-220262131203 12/3/2013 11:18 PM bp-629f72c7-ccbd-4ed8-b292-9f7b52131203 12/3/2013 11:08 PM bp-3d0d51b4-a7f5-4bdb-9529-aa9f72131203 12/3/2013 5:58 PM 662fda47-1205-4bf8-9288-1d655590b262 12/3/2013 4:24 PM a89372ba-9a24-49e2-b5e4-349d35200d28 12/3/2013 4:24 PM bp-eb0d79ff-53bb-4e9c-a7b1-e6be42131203 12/3/2013 4:19 PM bp-4b526613-7df3-42de-bef5-3a4382131203 12/3/2013 4:07 PM bp-00ab7760-18e1-49eb-b2ad-c44772131202 12/2/2013 6:09 PM bp-fb090cb4-7bb6-4635-ac3c-3b09a2131202 12/2/2013 4:10 PM bp-ef9a118d-3cbc-4837-9945-48bad2131202 12/2/2013 11:18 AM bp-80f776c4-30c3-4bba-b5d1-04ab02131202 12/2/2013 11:17 AM 36c610b4-5de3-4c54-a13f-c56bc797fdfe 12/1/2013 8:25 PM bp-8eae0cc7-4259-4120-af9c-1bc632131201 12/1/2013 1:07 PM bp-1561a28a-a065-4e46-9a71-d56ae2131130 11/30/2013 7:30 PM b982a042-a1c1-4182-baf6-2dd94a7ad692 11/30/2013 6:49 PM bp-943cd5b2-a07a-4b8b-8a22-259132131128 11/28/2013 10:21 PM bp-49699dda-93eb-48b6-9ed7-c90b62131128 11/28/2013 10:13 PM bp-e945d615-84f8-420b-ae86-0fc682131128 11/28/2013 10:12 PM 02f76ba0-d4dc-4723-9f86-004b3231122e 11/28/2013 10:12 PM 82526c7f-c82c-44a5-ae83-77f983499409 11/27/2013 10:34 PM 493171f2-2c96-47bd-9d8d-13d54a0d3022 11/27/2013 10:17 PM e369ccf1-cfdd-4e8a-8fee-3e7aba373dc4 11/27/2013 10:17 PM 94543c77-88ec-4dbc-9d0d-5afe7b74bf1c 11/26/2013 9:57 PM bp-01025690-f156-4e51-88b2-73b9f2131126 11/26/2013 9:55 PM 34ecd555-de91-4891-ad5a-519cf815477e 11/25/2013 2:56 PM 57cc3eb7-c843-4541-b0bd-26b7d2c7bb26 11/23/2013 10:40 PM 25957a59-29fc-4afd-b43d-e69c42f6f501 11/23/2013 10:25 PM ecd7fce2-cf66-456a-bcee-e1dea014739c 11/22/2013 11:50 PM e9067db6-915b-45d9-a99d-1bd593bfa1da 11/22/2013 4:35 PM 6f62408f-55a1-4be2-82c3-946941f1831f 11/22/2013 4:22 PM b7cd6e1c-715c-4f4f-9679-d548b57d3601 11/22/2013 4:21 PM 6cac4104-c557-4fb0-a223-a21c29840fd4 11/22/2013 2:05 PM bp-8d38b733-a5b1-4082-a312-b39892131122 11/22/2013 1:09 PM 35bb3add-44db-4bb2-aa23-f6b71e66eb73 11/21/2013 11:30 AM fdffdbf2-1516-41da-ac70-326544311288 11/21/2013 12:26 AM 23005101-cdff-48e8-9ee1-4763c3da3858 11/21/2013 12:20 AM 71988f35-0530-44d7-bb9f-dee068a0c47a 11/20/2013 11:45 PM bp-da251ea1-07af-4531-98d0-b52112131120 11/20/2013 11:08 PM e457db70-af2c-49fa-999e-d761defcd708 11/20/2013 11:07 PM 297f2cd9-2c62-4171-831f-d409ce5b72af 11/20/2013 12:41 PM bp-1094dda9-f179-4004-8fa9-ec6662131119 11/19/2013 8:59 PM bp-8755dddc-b19b-4228-8d9a-0ae842131119 11/19/2013 8:53 PM dd33ec21-8585-4ee4-9972-ab702eb07e77 11/19/2013 8:53 PM bp-982cbe1c-79ef-40e3-9c2a-3aa0f2131119 11/19/2013 7:45 PM bp-5e7936c6-2883-441d-8401-ea3902131119 11/19/2013 11:43 AM bp-7f9ed1f6-2a70-46fc-8828-d5ecc2131119 11/19/2013 10:49 AM 78956384-59d5-48c6-8dc5-f46d24b38a97 11/19/2013 10:48 AM bp-95532bc5-4584-45b6-b299-4c3532131118 11/18/2013 5:22 PM bp-8cf7fa6a-0e0f-4bca-8158-efa822131118 11/18/2013 4:12 PM 03117012-792c-4b63-a704-37503babf17c 11/18/2013 3:59 PM bp-047e21b0-f51b-421f-8056-6d1f12131118 11/18/2013 12:50 PM 5490d144-0efd-4068-a95c-87205d0ffba7 11/18/2013 12:50 PM bp-ddad57a2-6c3e-458b-8577-121702131117 11/17/2013 9:05 PM bp-0a7e593c-d8a4-4ff5-8543-39f022131117 11/17/2013 7:34 PM 818233f7-1498-4740-84b8-7c91d9e5dcf1 11/17/2013 7:34 PM bp-cfae4956-df55-4ed2-86d8-c69082131117 11/17/2013 11:39 AM 319c260d-06a0-449b-b61c-ffa2217b1bfc 11/16/2013 6:35 PM c828cdd5-a00a-475c-b1de-d1390eec0912 11/16/2013 6:20 PM 5ca511a8-8ed0-44fa-85a2-94de52e1eb6d 11/15/2013 8:32 PM 8d67e92c-3d8e-4ce2-bfab-d1222915f578 11/15/2013 8:31 PM ae913945-daf6-4bf3-90f9-22febdaaef61 11/15/2013 8:14 PM 49a1c653-5a78-4976-ae2d-4454d48934df 11/14/2013 11:38 PM 781df6cf-8dc7-4917-a860-76a242d60c20 11/14/2013 4:05 PM bp-06080c12-354d-4c32-a3e2-a8e032140103 11/14/2013 1:33 PM bp-122007d5-5bc3-4748-932f-a75752131114 11/14/2013 12:47 PM
yes my flash is up to date...yes I disabled the accelerator....why is this piece of crap on my computer? Can't adobe figure it out?
There is nothing ever posted that really fixes the problem permanently....it's all band-aids.
@KevinM333 Try disabling the plugin-container.exe
I find it interesting that none of the other browsers suffer with flash player like this to be honest and its clearly a Mozilla issue not adobe is what i think, more specifically the plugin-container.exe.
Go here:
http://firefoxcrash.blogspot.com/2013/12/firefox-crashes-adobe-flash-player.html
go to where it says disable plugin container. All the information is in my blog posting. Instructions, links, videos on how to. The whole thing takes 2 minutes max to implement and very easy to do and undo.

Best Regards