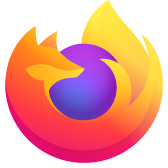 Trouble accessing one particular webpage- recent problem-
Add address in search bar I get "ERROR OCCURRED" It seems something on my end is blocking this ip. Cannot ping from pc or router. Running on Win T Prof: Service Pack 1 Firefox 111.0.1 Norton Internet Security Tried without Norton - no success Best way to find what the problem could be? Have a mozlz4 dump but cant open with firefox ext. mozlz4-edit Help appreciated M
Add address in search bar I get "ERROR OCCURRED" It seems something on my end is blocking this ip. Cannot ping from pc or router. Running on Win T Prof: Service Pack 1 Firefox 111.0.1 Norton Internet Security Tried without Norton - no success Best way to find what the problem could be? Have a mozlz4 dump but cant open with firefox ext. mozlz4-edit Help appreciated M
Alle Antworten (16)
Hi
What is the address of the website that you are trying to view?
If you use extensions ("3-bar" menu button or Tools -> Add-ons -> Extensions) that can block content (Adblock Plus, NoScript, DuckDuckGo PE, Disconnect, Ghostery, Privacy Badger, uBlock Origin) always make sure such extensions do not block content.
make sure your extensions and filters are updated to the latest version
Firefox shows a purple shield instead of a gray shield at the left end of the location/address bar in case Enhanced Tracking Protection is blocking content.
click the shield icon for more detail and possibly disable the protection
You can check the Web Console for relevant-looking messages about blocked content.
---
You can try these steps in case of issues with webpages:
You can reload webpage(s) and bypass the cache to refresh possibly outdated or corrupted files.
hold down the Shift key and left-click the Reload button
press "Ctrl + F5" or press "Ctrl + Shift + R" (Windows,Linux)
press "Command + Shift + R" (Mac)
Clear the Cache and remove the Cookies for websites that cause problems via the "3-bar" Firefox menu button (Settings).
"Remove the Cookies" for websites that cause problems:
Settings -> Privacy & Security
Cookies and Site Data: "Manage Data"
"Clear the Cache":
Settings -> Privacy & Security
Cookies and Site Data -> Clear Data -> [X] Cached Web Content -> Clear
Start Firefox in Troubleshoot Mode to check if one of the extensions ("3-bar" menu button or Tools -> Add-ons -> Extensions) or if hardware acceleration or if userChrome.css/userContent.css is causing the problem.
switch to the Default System theme: "3-bar" menu button or Tools -> Add-ons -> Themes
do NOT click the "Refresh Firefox" button on the Troubleshoot Mode start window
---
You can remove all data stored in Firefox for a specific domain via "Forget About This Site" in the right-click context menu of an history entry ("History -> Show All History" or "View -> Sidebar -> History").
Using "Forget About This Site" will remove all data stored in Firefox for this domain like history and cookies and passwords and exceptions and cache, so be cautious. If you have a password or other data for that domain that you do not want to lose, make sure to backup this data or make a note.
You can't recover from this 'forget' unless you have a backup of involved files.
If you revisit a 'forgotten' website, data for that website will be saved once again.
Tried all of these suggestions, still get the same error. If you want a trace, explain what you want from the debug console. I see the script until the line with ERROR OCCURRED, bur dont see who/what command/script/extension is causing this.
Can you attach a screenshot?
use a compressed image type like PNG or JPG to save the screenshot
Hi Thanks for your help. Here's a screen dump, and also a Performance printout from the Java console if it helps.
GEThttps://stamporama.com/ [HTTP/1.1 200 OK 535ms]
This page is in Quirks Mode. Page layout may be impacted. For Standards Mode use "". stamporama.com GEThttps://stamporama.com/favicon.ico [HTTP/1.1 200 OK 85ms]

GET https://stamporama.com/favicon.icon Status 200 OK VersionH TTP/1.1 Transferred 2.57 kB (2.27 kB size) Referrer Policy strict-origin-when-cross-origin

Accept-Ranges bytes Connection Keep-Alive Content-Length 2274 Content-Type image/vnd.microsoft.icon Date Sun, 09 Apr 2023 13:42:57 GMT ETag "8e2-543e1cd61e200" Keep-Alive timeout=5, max=99 Last-Modified Sat, 17 Dec 2016 21:59:36 GMT Server Apache/2.4.41 (Ubuntu)
Accept image/avif,image/webp,*/* Accept-Encoding gzip, deflate, br Accept-Language en-US,en;q=0.5 Connection keep-alive Cookie PHPSESSID=4intmsa9f3pc7qetclid4omra3 DNT 1 Host stamporama.com Referer https://stamporama.com/ Sec-Fetch-Dest image Sec-Fetch-Mode no-cors Sec-Fetch-Site same-origin User-Agent Mozilla/5.0 (Windows NT 6.1; Win64; x64; rv:109.0) Gecko/20100101 Firefox/111.0
Yes tried disabling Norton - and yes to Win 7 Pro. Unistalled Ghostery - no ad block, and disabled Enhanced Tracking on Firefox Can Win 10 Sandbox run on Win 7? Probably not, but I have Sandboxie. Is there something you suggest trying? Have sifted through registry to see if I could find a block list , no luck. maybe looking for the wrong thing.
The sandbox option is for Win 10 / 11. Let me boot up my win 7 laptop and see what happens. Have you tried a different windows user account?
Answer - no. Not that savvy!
No issue for me in Win7. see screenshot
Very good - but I know the website, have been reading it for several years... until recently. Can't figure out if there is a blocked list hiding somewhere. Ir seems it isn't Norton, as I still get the error when it is disabled. It isn't just Firefox either, as I get the error in Edge and Vivaldi - with no add-ons or extensions. Like I wrote before, I am nor very computer savvy, am a pensioner so haven't grown up with computers like the younger generations. My grandchildren know more about mobile 'phones than I do!
Is there a way to use process explorer and limit the output to just the Firefox instance? Would it tell me what is getting in the way? BTW i did an nslookup and got the ip address with no problem.
Hi jonzn4SUSE - Rang my ISP and found that it was something to do with my dynamic ip address - problem solved. Thanks for your patience and helpful advice.
Good to hear. Please mark this as resolved and have a nice day.