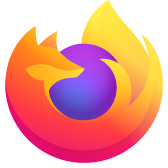 No history since last FF update. When I open previous profiles, there is no history there either. Please provide some simple instructions that help me restore previous history, as I use this feature a lot.
Please help me to know how to easily restore my search history. I may switch to a different browser if I am unable to restore search history.
Please help me to know how to easily restore my search history. I may switch to a different browser if I am unable to restore search history.
Alle Antworten (6)
Hi, if you haven't already done a normal shutdown and restart of Windows since this problem occurred, could you do that now? The purpose of that is to release file locks which block Firefox from fully using its data files, as well as to complete any deferred system updates that may be affecting file access.
Firefox stores both browsing history (full URLs of search results page) and search history (query terms that show with a little clock icon as suggestions). Are you missing both of those, or only the search history?
Do you normally search in the address bar or in the classic/optional short search bar?
Thank you for taking the time to answer my query. I use the History of my web searches frequently. To answer your question, my computer was turned off last night and left off. There was a windows update that was installed during shutdown. My history for FF is done through the drop down (3 stacked lines at upper right corner of FF [below the close "X" button]). When I want to search a previous item that I know I had searched recently, I go to that drop down menu and click on History. I can then "Manage History" and it shows today, last 7 days, etc. When I opened the History tab, there was no history at all in the folder. This has never happened on previous updates. I do not typically delete all the History, but may at times delete pages I do not wish to keep. Do you know of anything that I can do to restore this? It seems like the entire cache of previous history got erased somehow.
I will go ahead with another shutdown and reboot sequence, so my response to any of your responses may be delayed in the process, because I will then have to log back in to FF. Thank you for your assistance thus far!
Problem still exists after reboot. History shows only what has been searched today. The older history is gone, not even a tab remains that would relate to the age of the history.
Do you mean the search history for visiting websites or the history when you use the search bar on the Navigation Toolbar or the Firefox Home page ?
Thank you for trying that.
You mentioned that you opened previous profiles to check those. Was that through the about:profiles page, and using the "Launch profile in new browser" button? (This method is described in the "Determine if Firefox has created a new profile" section of the following article: Recover lost or missing Bookmarks.)
If you can tell from other indications, such as recently added bookmarks (menu button > Bookmarks, "Recent bookmarks" list), that this is your latest profile, one possibility is that the Places database -- the file that stores browsing history and bookmarks -- became corrupted and was renamed to "places.sqlite-corrupt" and Firefox created a new "places.sqlite". You could check your currently active profile folder -- on the about:profiles page, use the "Open Folder" button on the "Root Directory" line to launch it in Windows' File Explorer -- to see whether you find a recently modified "places.sqlite-corrupt" file there.
There used to be a technical article with suggestions for resolving database corruption issues, but I am not aware of an updated version. Perhaps another support volunteer has a suggestion.