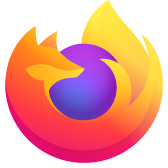 NY Post online articles comments suddenly not available
Just started last few days. NY Post articles often have "What do you think? Post a Comment." Day before yesterday, I encountered "What do you think? Be the first to Comment." Didn't think at the time and had nothing to say. Now, every article says "...Be the first..." but the link to post doesn't work. Nothing happens. Since it happened on several articles that were not really new and that there would have to have been comments, I opened the article in Edge. There they were: 412 comments and "Join the conversation." Chrome? No problem. Opera? OK, too. Closed and reopened Firefox. Nope.
I've not added any new security. I turned off Malwarebytes Browser Guard. That made no difference. Again only Firefox--my only browser except when I need to look at a website without my account logging in--seems to be affected.
Thanks. Bill
Just started last few days. NY Post articles often have "What do you think? Post a Comment." Day before yesterday, I encountered "What do you think? Be the first to Comment." Didn't think at the time and had nothing to say. Now, every article says "...Be the first..." but the link to post doesn't work. Nothing happens. Since it happened on several articles that were not really new and that there would have to have been comments, I opened the article in Edge. There they were: 412 comments and "Join the conversation." Chrome? No problem. Opera? OK, too. Closed and reopened Firefox. Nope. I've not added any new security. I turned off Malwarebytes Browser Guard. That made no difference. Again only Firefox--my only browser except when I need to look at a website without my account logging in--seems to be affected. Thanks. Bill