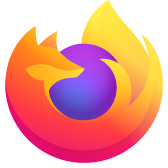 No adblocker in add on or on the top of firefox, but I get alert on some of the web pages
Hi, I explained in the query itself. I do not have any add on or downloaded any ad blocker software. But genuine sites are not allowed to for eg. to access a speed test website keralatelecom.info. I get this alert
Hi, I explained in the query itself. I do not have any add on or downloaded any ad blocker software. But genuine sites are not allowed to for eg. to access a speed test website keralatelecom.info. I get this alert
Alle Antworten (6)
I just clicked the link and no issue. I think you got either Addons your not aware that is blocking or Security software blocking the connections. And since we don't have a screenshot of your Addons were going only by what your saying.
Firefox shows a purple shield instead of a gray shield at the left end of the location/address bar in case Enhanced Tracking Protection is blocking content.
click the shield icon for more detail and possibly disable the protection
You can check the Web Console for relevant-looking messages about blocked content.
Hi, Yes . Cor-el you are correct. All pages of browsing , i have this Enhanced protection is enabled. I do not know, how it is . Kindly tell me how to remove from all the pages that I browse.
You only need to disable Enhanced Tracking Protection via the shield icon if you notice or experience issues that could be caused by ETP blocking content.
Hi co rel sorry for late reply. My pc was out of order for the past few days. Why only on selected pages, I should disable. Should not I disable for all web pages. I think that firefox lately introduced this feature , which does not allow even speed test pages.
ETP is a privacy and security feature that is meant to be enabled on all webpages unless you encounter issues that disappear once you disable ETP via the shield like you experienced.
There is also Total Cookie Protection that got enabled recently and that can cause cross-site issues what also gets disabled if you disable ETP.