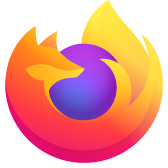 Firefox keeps changing non US English
How do I stop Firefox from changing from USA English to a foreign language Permanently!!!
How do I stop Firefox from changing from USA English to a foreign language Permanently!!!
Alle Antworten (3)
Can you attach a screenshot?
use a compressed image type like PNG or JPG to save the screenshot
I am testing a Mozilla FF add-on now. But I'm nervous because it looks a little sketchy. Doesn't seem verified. It's called Language Switch and is supposed to ONLY use English. There are other more complicated add-ons that have many languages, but I only want English. I will attach screenshots from Mozilla's plugins page

This was my original post, complaining about the issue:
I have this problem ALL THE TIME. I travel for work and right now I'm in Puerto Rico. The sites end in ".pr" and are all in Spanish. Which makes sense, but I thought there would be a pluggin in FF to automatically change all sites to the user's language (English.) If I moved to Puerto Rico, for example, would I have to do this everyday for the rest of my life? I've been here (working) for five weeks! I must search nearly every page to look for the language settings and manually change every site.
I attached a screenshot of a random site (Fridgedaire.pr) but had same issue on Kithenaide and basically every site I go to... Luckily, the Fridgedaire site's EN from ES was easy to spot in the top right corner. Some sites do NOT have this. I've also experienced this when searching Chinese sites looking for manufacturers in China.
Geändert am von XB9
Most websites that support multiple languages check your IP via a reverse DNS lookup to determine your location and offer their page in this language or at least offer to switch. You can possibly use a VPN service that always locate you in an English speaking location as that increases the chances to get an English page apart from the Language settings in Firefox.