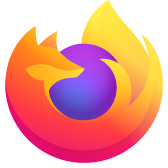 Missing button
Can anyone tell me how to get my X button back. It kinda went away.
Can anyone tell me how to get my X button back. It kinda went away.
Alle Antworten (7)
Are you talking the Main "x" to close the browser completely? And did you install any userChrome.css options beyond the standard Firefox defaults.
Thanks for answering Dropa. No, not the X button at the top right of my screen to close a page. I'm referring to the X at the end of an tab. I use them to close things I have open.
Can you post a screenshot showing the issue? see screenshot Also, try updating to 104 to see if it helps. For me, when the tab is active the x is there, but just hovering over another tab that I'm currently not using the x is not there.
Thanks for answering my query. I have decided to change browsers. I have been a FF user for years, but now I have so many problems that I think i am finally finished with FF. I have this problem about my missing X, the browser will not open entirely. that stupid decision to block my FVD speed dial without any warning and a list of other things, i have finally had it. So, thank you again for trying to help.
Thank you for letting us know.
Note that you can middle-click a tab with the mouse wheel to close the tab. When you have a lot of tabs open then Firefox will only show the close X on the selected tab and hides it from the other tabs as set via these prefs.
about:config => browser.tabs.tabClipWidth
about:config => browser.tabs.tabMinWidth