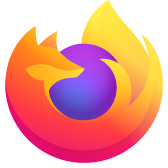 not able to access first direct
i use firefox as my default browser and have always been able to access first direct banking but now I cannot
i use firefox as my default browser and have always been able to access first direct banking but now I cannot
Alle Antworten (8)
Does that mean you cannot get to the site or you're having issues logging in? Provide screenshot(s) of the issue and block any personal info.
I can get onto the site but if I try to move on to the online banking part nothing happens. I have cleared history , cookies and cache
Can you post a screenshot showing what happens when you try that site? What happened in Safe Mode?
Geändert am von jonzn4SUSE
Thanks for your help. Problem solved!
What was fix? Also, mark this issue resolved. ;-))
Geändert am von jonzn4SUSE
I opened Firefox in Troubleshoot mode and followed the advice there - I can't remember precisely because I am not at all technical so sorry if this is not totally helpful
Ok, mark it as resolved and have a good day. ;-)