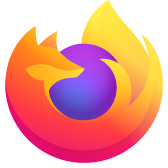 Installing Nightly on LinuxMint
Nightly is working really good in my Android Phone. Now I would like to install Nightly in my LinuxMint Desktop. I found a page at https://www.linuxcapable.com/how-to-install-firefox-next-beta-or-firefox-quantum-nightly-on-linux-mint/ But cannot install with all those commands. So what is the best way to install Nightly on my LInuxMint? Without all the commands and things I don't understand. I am 82 years old and cannot always do such. Thanks for your help.
Alle Antworten (3)
I install Firefox by using a file manager with two panels. In most you can easily open an archive with the cursor right key just like you navigate to a sub folder. You can select all the files in the 'firefox' folder and copy them to the folder where you want to install Firefox (home directory for easy access or usr/local or /opt with root permission).