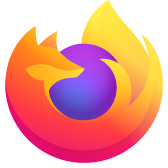 FireFox showing a blank page for Facebook
Whenever I go to Facebook website, the Facebook page goes totally blank. It's happening for a few days now... Facebook is working fine in Chrome without a glitch. It's extremely frustrating. Feel like ditching my beloved browser. Please advice. thanks
Whenever I go to Facebook website, the Facebook page goes totally blank. It's happening for a few days now... Facebook is working fine in Chrome without a glitch. It's extremely frustrating. Feel like ditching my beloved browser. Please advice. thanks
Alle Antworten (6)
Apple iMac 27 Late 2015 model running MacOs Monterey...
Nope, this is different. Facebook simply does not load in the browser...
Try deleting the cookies and site settings.
I have wiped clean the computer and installed everything afresh just for this purpose only. Spent hours doing it but it is still a blank page.