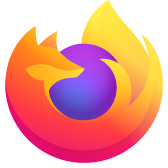 browsing basically shutdown
I have long used Firefox as my main browser. Yesterday afternoon (2/10/22) Firefox seemed to totally forget me 1)would not respond to Google 2)lost stored info for me like my facebook page, email entry, volleytalk, etc. 3)general question is that Firefox seems to frequently have changes to its program...if user does not want it, Firefox is relentless in asking for approval of change, asking over and over and over
I have long used Firefox as my main browser. Yesterday afternoon (2/10/22) Firefox seemed to totally forget me 1)would not respond to Google 2)lost stored info for me like my facebook page, email entry, volleytalk, etc. 3)general question is that Firefox seems to frequently have changes to its program...if user does not want it, Firefox is relentless in asking for approval of change, asking over and over and over
Alle Antworten (3)
As a preliminary question, do you run Webroot security software? There is a current incompatibility breaking Firefox 97; details below the line.
wpalmer2 said
I have long used Firefox as my main browser. Yesterday afternoon (2/10/22) Firefox seemed to totally forget me 1)would not respond to Google
Can you open Google? Is the problem that searches can't be submitted, or is there an error message?
2)lost stored info for me like my facebook page, email entry, volleytalk, etc.
Do you mean you lost your bookmarks for these sites? Or saved logins?
3)general question is that Firefox seems to frequently have changes to its program...if user does not want it, Firefox is relentless in asking for approval of change, asking over and over and over
Firefox has major updates every 4 weeks, and 1 or more fixes in between. If you would prefer a more stable browser, there is an "Extended Support Release" that gets major updates on an annual basis. More info: Switch to Firefox Extended Support Release (ESR) for personal use.
---
If you have Windows 10 or 11, and Webroot security software, and 64-bit Firefox 97, there is an incompatibility which cripples Firefox.
People are working with Webroot to issue an update.
Until then, a couple users confirmed that uninstalling and reinstalling WebRoot resolved the issue.
If you can't do that or it doesn't work, several other users confirmed that one temporary workaround is to run Firefox 97 in backwards compatibility mode. Here is how you would set that up:
(1) Open the Properties dialog for your Firefox shortcut. Either:
right-click a Desktop shortcut, then click Properties
right-click a pinned Taskbar icon, then right-click the Firefox (or Mozilla Firefox) item, then click Properties
(2) Switch to the Compatibility tab
(3) Check the box for "Run this program in compatibility mode for"
(4) If the selector for that option is not set on Windows 8, switch it to Windows 8
(5) Click OK and then start Firefox (if Firefox won't start because it is already running, you might need to restart Windows)
As a result of this change, you may notice that some Windows 10-specific features and styling are disabled. However, I am not aware of any major changes. If you experiment with this, let us know your experience.
As to the missing data, Sometimes when the browser thinks there is a problem with the profile, it will create a new one.

Look on your desktop. Do you see a folder called; Old Firefox? Look inside. Look for the folder with the latest creation date.
https://support.mozilla.org/en-US/kb/recovering-important-data-from-an-old-profile
https://support.mozilla.org/en-US/kb/back-and-restore-information-firefox-profiles
https://support.mozilla.org/en-US/kb/how-run-firefox-when-profile-missing-inaccessible

https://support.mozilla.org/en-US/kb/recover-user-data-missing-after-firefox-update