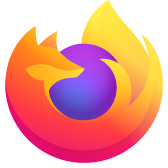 Firefox won't work
Everytime I open firefox it will open in task manager but won't actually open in a window. Everytime I restart my computer firefox will only open one time and will not load anything, not even the home page, and won't allow me to interact with it beyond clicking the settings and them not actually doing anything. I've uninstalled it multiple times, I've done clean uninstalls/reinstalls, I've removed all my extensions. Literally nothing is working at all. How do I fix this
Everytime I open firefox it will open in task manager but won't actually open in a window. Everytime I restart my computer firefox will only open one time and will not load anything, not even the home page, and won't allow me to interact with it beyond clicking the settings and them not actually doing anything. I've uninstalled it multiple times, I've done clean uninstalls/reinstalls, I've removed all my extensions. Literally nothing is working at all. How do I fix this
Alle Antworten (4)
A couple of other users identified Webroot (security software) as blocking 64-bit Firefox 97 -- released today -- from running properly:
is there any way to get rid of the white border that's stuck around the page now? it's kind of an eye sore.
The border around the sides and bottom of the Firefox window caused by using Windows 8 compatibility? Another user mentioned that but I don't know what causes it. Hopefully you can live with it for several days until either Webroot or Mozilla issues an update.