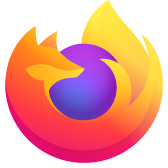 Why does it keep asking me to reset password I have done it at least 4 times so far
Why does it keep asking me to reset password I have done it at least 4 times so far
Why does it keep asking me to reset password I have done it at least 4 times so far
Alle Antworten (5)
Please explain the problem in detail. What happens? What is/are the exact error message(s) ?

What is it that is saying to do the reset?
Reset password Continue to Firefox Sync
NOTE: When you reset your password, you reset your account. You may lose some of your personal information (including history, bookmarks, and passwords). That's because we encrypt your data with your password to protect your privacy. You'll still keep any subscriptions you may have.
email Begin reset
This pops up in a new tab I go through all the things it says to do and it just keep coming back again and again
Note that losing data is only about data stored on the Sync server and your intention is to recover lost data from the Sync server. You can only load data from the Sync server if you know the password or have a recovery key that you can use instead the password. If you only want to regain access to the account and do not care about losing data on the Sync server then there is no reason not to reset the password.
In case of issues try to login to the Firefox Account via this website.
Geändert am von cor-el
It just keep opening a new tab and wants me to reset password OVER AND OVER AND OVER AND OVER AND OVER AND OVER AND OVER AND OVER oh and did I mention that is does it over and over
Okay, let's try this.
Shut down the old sync. Then create a new account. The data in your profiles will not be affected.
Delete Account: Look for Delete Account at the bottom of https://accounts.firefox.com/settings