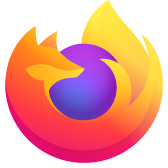 Error code: SSL_ERROR_NO_CYPHER_OVERLAP
Error code: SSL_ERROR_NO_CYPHER_OVERLAP
Error code: SSL_ERROR_NO_CYPHER_OVERLAP
Alle Antworten (10)
So I take it there is no staff that an help me fix this problem?
We don't live here.
Hi,
The people who answer questions here, for the most part, are other users volunteering their time (like me), not Mozilla employees or Firefox developers. If you want to leave feedback for Firefox developers, you can go to the Firefox Help menu and select Submit Feedback... or use this link. Your feedback gets collected by a team of people who read it and gather data about the most common issues.
You can also file a bug report or feature request. See File a bug report or feature request for Mozilla products for details.
SSL_ERROR_NO_CYPHER_OVERLAP Your server apparently doesn't offer any cipher suites necessary to establish a secure https connection that are supported in Firefox. You can check what kind of cipher suites Firefox can make use of by visiting; https://www.ssllabs.com/ssltest/viewMyClient.html
Firefox will just show the SSL_ERROR_NO_CYPHER_OVERLAP error when encountered any site using the RC4 cipher.
Can you post a link to a publicly accessible page (i.e. no authentication or signing on required)?
Bottom 10 Contributor I have similar errors while using VPN service (2 cases out of 50 https websites): - SSL_ERROR_NO_CYPHER_OVERLAP on Firefox - ERR_SSL_VERSION_OR_CIPHER_MISMATCH on Brave (chromium engine) And everything is ruled when i switch off VPN service and restart browser. Every client compatible/valid protocols for cyphering (TLS 1.2/1.3) are rejected because concerned websites are not able (or not enclined) to communicate through VPN connection (even with classic OpenVPN protocol). I've tried to authorize obsolete protocols (TLS 1.0/1.1, SSL 2/3) through about:config URL and i've obtained same error plus Firefox proposition to restore obsolete network settings with default values... Dear VPN users, please try to switch off VPN service before nervous breakdown.
wookiee77 said
. . . . And everything is ruled when i switch off VPN service
What do you mean by this? What is 'ruled' ?
It means SSL_ERROR_NO_CYPHER_OVERLAP error is fixed when i switch off VPN service and reappears when i switch on... It's useless to play with Firefox/Chromium/Safari configuration when situation is related to VPN service. It's worth trying this VPN workaround.
Hi wookie, you joined a thread on the Firefox forum, but it sounds like it is a problem with the Mozilla VPN service because it affects all of your browsers. Does it make any difference if you choose a different server? See: How do I choose my server on Mozilla VPN?
Also, for future reference, TLS 1.0, 1.1, 1.2, and 1.3 are protocols, and if there was a problem with those, you would get the protocol error. Ciphers are methods of encryption and most servers offers ciphers that are compatible with Firefox (some do not).
I do not use Firefox VPN service. You're right my preferred nearest VPN server seems to be blacklisted by few websites... Problem is browser error message doesn't suggest VPN as a potential source of error. It would be great if browser could detect VPN layer for most popular VPN protocols (OpenVPN/IPSec/L2TP) and suggest VPN workaround.
Geändert am von wookie