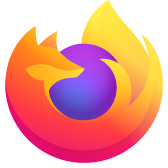 Help! Firefox is blocking my access to Walgreens Weekly Ads context due to private browsing but not using and/or tracker or ad blockers but turned off for this site
Help! Firefox is blocking my access to Walgreens Weekly Ads context due to private browsing but not using and/or tracker or ad blockers but turned off for this site
Help! Firefox is blocking my access to Walgreens Weekly Ads context due to private browsing but not using and/or tracker or ad blockers but turned off for this site
Alle Antworten (2)
This page? https://www.walgreens.com/offers/offers.jsp/weeklyad
Hmm, it's letting me browse around in a private window, so I'm not sure exactly what is going on with yours. I didn't try to sign in (I'm not sure whether I even have a Walgreens logon).
If a site is generally known to work in Firefox, these are standard suggestions to try when it stops working normally. This partially duplicates what you've tried so far, but there may be new things here:
Double-check content blockers: Firefox's Tracking Protection feature, and extensions that counter ads and tracking, may break websites that embed third party content (meaning, from a secondary server).
(A) The shield icon toward the left end of the address bar usually turns a bit purplish when content is blocked. Click the icon to learn more or make an exception. See: Enhanced Tracking Protection in Firefox for desktop.
(B) Extensions such as Adblock Plus, Blur, Disconnect, DuckDuckGo Privacy Essentials, Ghostery, NoScript, Privacy Badger, uBlock Origin or uMatrix usually provide a toolbar button to manage blocked content in a page. There may or may not be a number on the icon indicating the number of blocked items; you sometimes need to click the button to see what's going on and test whether you need to make an exception for this site.
Cache and Cookies: When you have a problem with one particular site, a good "first thing to try" is clearing your Firefox cache and deleting your saved cookies for the site.
(1) Clear Firefox's Cache
See: How to clear the Firefox cache
If you have a large hard drive, this might take a few minutes.
(2) Remove the site's cookies (save any pending work first). While viewing a page on the site, click the lock icon at the left end of the address bar. After a moment, a "Clear Cookies and Site Data" button should appear at the bottom. Go ahead and click that.
In the dialog that opens, you will see one or more matches to the current address so you can remove the site's cookies individually without affecting other sites.
Then try reloading the page. Does that help?
Testing in Firefox's Safe/Troubleshoot Mode: In this mode, Firefox temporarily deactivates extensions, hardware acceleration, any userChrome.css/userContent.css files, and some other advanced features to help you assess whether these are causing the problem.
If Firefox is running:
You can restart Firefox in Safe/Troubleshoot Mode using either:
"3-bar" menu button > Help > Troubleshoot Mode... (before Fx88: Restart with Add-ons Disabled)
(menu bar) Help menu > Troubleshoot Mode... (before Fx88: Restart with Add-ons Disabled)
and OK the restart. A small dialog should appear. Click the Open button (before Fx88: "Start in Safe Mode" button).
If Firefox is not running:
Hold down the Shift key when starting Firefox. (On Mac, hold down the option/alt key instead of the Shift key.) A small dialog should appear. Click the Open button (before Fx88: "Start in Safe Mode" button).
Note: Don't use the Refresh without first reviewing this article to understand what will be deleted: Refresh Firefox - reset add-ons and settings.
Any improvement?
I notice that your System Details list shows that you have a user.js file in the profile folder to initialize prefs each time Firefox starts. The user.js file will only be present if you or other software has created this file and normally won't be present.
You can check its content with a text editor (right-click: "Open with"; do not double-click). The user.js file is read each time Firefox is started and initializes preferences to the value specified in this file, so preferences set via user.js can only be changed temporarily for the current session.
You can delete the user.js file if you didn't create this file yourself.
You can use the button on the "Help -> More Troubleshooting Information" (about:support) page to go to the current Firefox profile folder or use the about:profiles page (Root directory).
Help -> More Troubleshooting Information -> Profile Folder/Directory:
Windows: Open Folder; Linux: Open Directory; Mac: Show in Finder