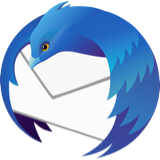 Flatpak Access to Portals? or Default Handler
Greetings!!! I'm copy-pasting this from the Thunderbird Support matrix channel. I have been Google-ing and DuckDuckGo-ing and cannot find an easy solution, and I'm not a developer and do not understand how flatpaks talk :(
I cannot get the flatpak'd version of Thunderbird to open attachments in other Flatpaks e.g. an attached docx file will not open in Flatpak'd LibreOffice and pdf files will not open with Flatpak'd Evince
I'm currently trying different places/permissions for the Thunderbird Flatpak to have access too like xdg-portal and org.freedesktop.Desktop under system and session bus using Flatseal
Greetings!!! I'm copy-pasting this from the Thunderbird Support matrix channel. I have been Google-ing and DuckDuckGo-ing and cannot find an easy solution, and I'm not a developer and do not understand how flatpaks talk :( I cannot get the flatpak'd version of Thunderbird to open attachments in other Flatpaks e.g. an attached docx file will not open in Flatpak'd LibreOffice and pdf files will not open with Flatpak'd Evince I'm currently trying different places/permissions for the Thunderbird Flatpak to have access too like xdg-portal and org.freedesktop.Desktop under system and session bus using Flatseal
Alle Antworten (3)
I can not get TB to open any attachments, it just says use System Handler and who know what that is. If I have a PDF it will not open in the Document Reader (evince), if it is a document it will not open in LibreOffice Writer, if it is a spreadsheet it will not open in Calc, and so on.
Some reason Thunderbird is broken, and someone needs to FIX it.
How can I copy/move my address books in one Thunderbird (flatpak) to another Thunderbird (debian) on the same computer?
OK, I dumped the flatpac Thunderbird which is broken. I installed the Ubuntu Thunderbird and it works fine I could not export from the flatpac TB to the Ubuntu TB. I had to use another computer and a flash drive to move my address books.
Bottom line is that the flatpac Thunderbird is BROKEN.