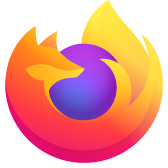 Transferring Firefox to another computer
Either I'm a dork or the instructions that I have found are not very clear. I have been trying for several days to transfer my settings from my desktop to a new laptop. I have gone to the %appdata%\mozilla\firefox\profiles page until I'm blue in the face. I transferred a directory called "m80s2e9e.default" from the profiles directory on the desktop to the %appdata%\mozilla\firefox\profiles directory on the laptop but keep getting "Firefox profile cannot be loaded" error. What am I doing wrong? Thanks, Dale Webb
Either I'm a dork or the instructions that I have found are not very clear. I have been trying for several days to transfer my settings from my desktop to a new laptop. I have gone to the %appdata%\mozilla\firefox\profiles page until I'm blue in the face. I transferred a directory called "m80s2e9e.default" from the profiles directory on the desktop to the %appdata%\mozilla\firefox\profiles directory on the laptop but keep getting "Firefox profile cannot be loaded" error. What am I doing wrong? Thanks, Dale Webb
Ausgewählte Lösung
You would have to register this profile in the Profile Manager (profiles.ini) to make Fiefox find it. See "Profile was moved or renamed":
Diese Antwort im Kontext lesen
👍 0
Alle Antworten (2)
If you have sync your data on the pc up to your firefox account, then i suggest you sign out of it.
then on the laptop, sign into your firefox account and let data download to it.
another option is to simply export your bookmarks, pw to a file. then copy over to the laptop for importing.
Ausgewählte Lösung
You would have to register this profile in the Profile Manager (profiles.ini) to make Fiefox find it. See "Profile was moved or renamed":