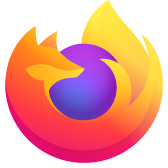 Very slow browser
Following the latest firefox update ,Jan 2020 my browser has practically stopped. I have used firefox for many years and have had no issues whatsoever. I have not added any extensions etc. To firefox in at least a year, or changed my antivirus. I have read that there was a high security update/patch very recently which I believe can slow firefox down, but I cannot work with the current speed. It is so bad I have had to use Microsoft edge! Can anyone help to get me back onto firefox? Many thanks, Paul
Following the latest firefox update ,Jan 2020 my browser has practically stopped. I have used firefox for many years and have had no issues whatsoever. I have not added any extensions etc. To firefox in at least a year, or changed my antivirus. I have read that there was a high security update/patch very recently which I believe can slow firefox down, but I cannot work with the current speed. It is so bad I have had to use Microsoft edge! Can anyone help to get me back onto firefox? Many thanks, Paul
Alle Antworten (6)
Is your question related to Firefox for Android? Or desktop?
Hi,
    My apologies.. first post ever!! It's on my desktop , using windows 10 , avg antivirus,  ad blocker extension.

Many thanks,
Paul
Very slow!! Desktop, Win 10 (1909), charter cable 115mb. If I do a restart, its ok (normal), if I go away for an hour, its back to very slow (4-5 minutes). Help!
Hi this slowness is a major issue. I upgraded to Catalina on mac and had slowness problem, so as suggested binned the previous Firefox (also 75) and downloaded again, but pages load after 5 or 10mins. With Safari there are no problems. Help required please. Noel
Like mitchandjayne - Have used Mozilla since Netscape days and now have had problem with FF since beginning of year. Running Windows 10 build 18363 on a Dell Intel i7 desktop which is a clean machine. Fast cable connection and lots of memory. Have done several refreshes, changed settings, etc, etc. Download to FF v.77.01 doesn't help. Using Windows Defender and Malwarebytes Premium.
In frustration just searched on "DUMP FIREFOX" which I would consider but I like the ability to have bookmarks to the side of the screen. All suggestions about speed or another browser (except Chrome) appreciated. - Anne
Same here, have had problems since the last update, will set to clear addons and then reboot. I probably have too many add ons so will cull all unnecessary passengers and reboot!