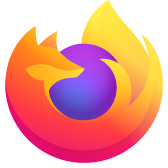 Is there a reason you should not run an old version of Firefox
I pulled out an old pc running xp and oped the firefox browser. I had forgotten how fast browsers used to be. The new ones are slow even on new hardware and huge in size. The old browser showed every sight I went to the same as in the new (but not better) version. What is the benefit of running the new version. I find it agitating that a 12 year old computer with old firefox is faster than a new dell with core i7 and 8gb of ram running the latest firefox
I pulled out an old pc running xp and oped the firefox browser. I had forgotten how fast browsers used to be. The new ones are slow even on new hardware and huge in size. The old browser showed every sight I went to the same as in the new (but not better) version. What is the benefit of running the new version. I find it agitating that a 12 year old computer with old firefox is faster than a new dell with core i7 and 8gb of ram running the latest firefox
Alle Antworten (3)
Security breaches and backdoor exploration by malware sites or email attachments or popups you click on that takes advantage of unpatched security holes. Actually to better service the computer to go FF57+ it is advised to remove all previous FF and delete the Mozilla folder while backing up your bookmarks to prevent problems with the new install. This will insure a clean install free of problems and easier to diagnosis problems. But as anything it's your choice to update and problems resulting from that rest on your shoulders.
Geändert am von WestEnd
Ausgewählte Lösung
Also, they keep fixing things that don't need fixing.
Firefox 53.0 and later dropped support of the old EOL WinXP/Vista however you can use the Firefox 52 ESR for a while still. https://www.mozilla.org/firefox/organizations/all/
Firefox 52.6.0esr is current and the last major update 52.9.0esr will be out on June 26.
You need Windows 7 or later to use Firefox 53.o and later including the current 58.0.2.
Or you could try dual booting with a Linux distro such as Xubuntu or such with a light manager like Xfce and not KDE or Gnome 3. However only so many Linux distros still support the old 32-bit CPU's if that is what you have.
Geändert am von James