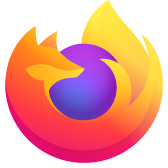 you keep taking crash reprts but you have not contacted me about fixing it
my firefox keeps crashing when i do certain serches you keep getting crash reports but you have not contacted me about fixing it
my firefox keeps crashing when i do certain serches you keep getting crash reports but you have not contacted me about fixing it
Alle Antworten (2)
Hi, you are using a very old version of Firefox - 15.0.1, which can compromise your security and may cause other problems. To update it to V50, if you don't see the main menu bar, press the Alt key to bring it up, > Help > About Firefox.
---
If you still have a problem, please follow the steps below to provide us crash IDs to help us learn more about your crash.
The crash report is several pages of data. We need the report numbers to see the whole report.
Enter about:crashes in the Firefox address bar and press Enter. A Submitted Crash Reports list will appear, similar to the one shown below.
Copy the 5 most recent Report IDs that start with bp- and then go back to your forum question and paste those IDs into the "Post a Reply" box.
Note: If a recent Report ID does not start with bp- click on it to submit the report.
(Please don't take a screenshot of your crashes, just copy and paste the IDs. The below image is just an example of what your Firefox screen should look like.)

More information and further troubleshooting steps can be found in the Troubleshoot Firefox crashes (closing or quitting unexpectedly) article.
If your question is resolved by this or another answer, please take a minute to let us know. Thank you.
richard1964 said
my firefox keeps crashing when i do certain serches you keep getting crash reports but you have not contacted me about fixing it
I have never heard of an end user being contacted by Mozilla as a result of submitting an email address with a crash report. The Crash Reporter is not intended for individual end user support, it's meant to 'flag' problems that need to be fixed for the betterment of Firefox overall.
And when using an old version like you seem to have posted here with (15.0.1), there is no chance that anyone would be interested in data from a crash report that was submitted by an version that old - Sept 2012.