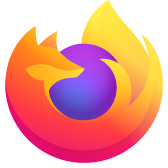 help with a tab glitch
there is a pinned tab Mozilla firefox glitch that the search tab is glitched to the window here is a picture http://imgur.com/a4uqjT8 this is all I can say I don't know but its pinned to my desktop even when I close my firefox its still there even when I open chrome! please help me it bugs me so much
there is a pinned tab Mozilla firefox glitch that the search tab is glitched to the window here is a picture http://imgur.com/a4uqjT8 this is all I can say I don't know but its pinned to my desktop even when I close my firefox its still there even when I open chrome! please help me it bugs me so much
Alle Antworten (1)
First let's make sure Firefox has closed completely. Open Task Manager by pressing Ctrl+Shift+Esc in Windows, go to the Processes tab and look for "firefox.exe" to see if an instance is still running. If no Firefox instance is running and the bar is still visible, this is something that is outside Firefox (as you already indicated it appears on your desktop and overlaps other programs, namely Chrome).
If this is independent from Firefox, I would recommend a malware sweep as your first step: https://support.mozilla.org/en-US/kb/troubleshoot-firefox-issues-caused-malware#w_how-do-i-get-rid-of-malware_2. Run all the scanners, as one may catch what the other did not.
If the problem persists after the malware cleanup, it may be a legitimate program you will need to uninstall from Windows. I do not recognise the style, so I cannot give instructions for doing so.