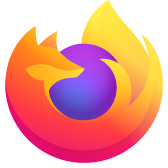 مشکل در افزونه نصب شده
سلام توی مرورگر من به صورت ناخواسته یک پلاگین نصب شده که باعث میشه بین صفحات سایت هایی که مشاهده میکنم تصاویر تبلیغاتی ظاهر شود. ولی توی لیست افزونه ها نیست که بشه حذفش کرد، چه جوری میشه غیر فعال و حذفش کرد؟
سلام توی مرورگر من به صورت ناخواسته یک پلاگین نصب شده که باعث میشه بین صفحات سایت هایی که مشاهده میکنم تصاویر تبلیغاتی ظاهر شود. ولی توی لیست افزونه ها نیست که بشه حذفش کرد، چه جوری میشه غیر فعال و حذفش کرد؟
Alle svar (7)
سلام من از آخرین نسخه موزیلا استفاده میکنم. این ویروس توی منوی که شما فرمودید نیست. در صفحه About:config توی لیست برنامه های فعال هست و بعد از غیر فعال کردنش موقتا از کار می افتد ولی باز فعال می شود. همچنین هنگام کلیک روی بعضی لینک ها یک پنجره پاپ آپ باز می شود که مانند عکس ها تبلیغاتی است
could you go to firefox > help > troubleshooting information, copy the contents of that page and paste them here into a reply on the forum? this might give us a clue what is going on...
Reset Firefox to its default state
If you're having major problems which you can't resolve, start fresh with only your essential information. Troubleshooting Information This page contains technical information that might be useful when you're trying to solve a problem. If you are looking for answers to common questions about Firefox, check out our support website. Application Basics Name Firefox Version 25.0 Update History User Agent Mozilla/5.0 (Windows NT 6.2; rv:25.0) Gecko/20100101 Firefox/25.0 Profile Folder Enabled Plugins about:plugins Build Configuration about:buildconfig Crash Reports about:crashes Memory Use about:memory Extensions Name Version Enabled ID IDM CC 7.3.61 true mozilla_cc@internetdownloadmanager.com LyricsParty-16 0.93.16 true 2cdc03be-623f-472d-b42f-8ddee82a46dc@d40b0eaa-58ba-4e09-9ae6-37ca59633d47.com Fast Free Converter 4.1 false extension@FastFreeConverter.com Important Modified Preferences Name Value accessibility.blockautorefresh true accessibility.typeaheadfind true accessibility.typeaheadfind.flashBar 0 browser.cache.disk.capacity 1048576 browser.cache.disk.smart_size.first_run false browser.cache.disk.smart_size_cached_value 911360 browser.places.smartBookmarksVersion 4 browser.sessionstore.upgradeBackup.latestBuildID 20131025151332 browser.startup.homepage_override.buildID 20131025151332 browser.startup.homepage_override.mstone 25.0 extensions.lastAppVersion 25.0 gfx.blacklist.webgl.msaa 4 gfx.direct3d.last_used_feature_level_idx 0 gfx.direct3d.prefer_10_1 true network.cookie.prefsMigrated true places.database.lastMaintenance 1384522613 places.history.expiration.transient_current_max_pages 62610 plugin.disable_full_page_plugin_for_types application/pdf plugin.importedState true privacy.donottrackheader.enabled true privacy.popups.showBrowserMessage false privacy.sanitize.migrateFx3Prefs true security.warn_viewing_mixed false storage.vacuum.last.index 1 storage.vacuum.last.places.sqlite 1382535522 Graphics Adapter Description Intel(R) HD Graphics 4000 Adapter Description (GPU #2) NVIDIA GeForce 710M Adapter Drivers igdumd32 igd10umd32 igd10umd32 Adapter Drivers (GPU #2) nvd3dum nvwgf2um,nvwgf2um Adapter RAM Unknown Adapter RAM (GPU #2) 2048 Device ID 0x0166 Device ID (GPU #2) 0x1140 Direct2D Enabled true DirectWrite Enabled true (6.2.9200.16384) Driver Date 12-12-2012 Driver Date (GPU #2) 10-12-2012 Driver Version 9.17.10.2932 Driver Version (GPU #2) 9.18.13.717 GPU #2 Active false GPU Accelerated Windows 1/1 Direct3D 10 Vendor ID 0x8086 Vendor ID (GPU #2) 0x10de WebGL Renderer Google Inc. -- ANGLE (Intel(R) HD Graphics 4000 Direct3D9Ex vs_3_0 ps_3_0) windowLayerManagerRemote false AzureCanvasBackend direct2d AzureContentBackend direct2d AzureFallbackCanvasBackend cairo AzureSkiaAccelerated 0 JavaScript Incremental GC true Accessibility Activated false Prevent Accessibility 0 Library Versions Expected minimum version Version in use NSPR 4.10.1 4.10.1 NSS 3.15.2 Basic ECC 3.15.2 Basic ECC NSSSMIME 3.15.2 Basic ECC 3.15.2 Basic ECC NSSSSL 3.15.2 Basic ECC 3.15.2 Basic ECC NSSUTIL 3.15.2 3.15.2
i think the "LyricsParty-16 0.93.16" extension is the malicious one - please try to remove it & see if this can solve the issue.
در صفحه ای که قبلا گفته بودید روی دکمه reset کلیک کردم و مشکل حل شده در حال حاضر. امیدوارم دوباره به مشکل نخوره. متشکرم دوست عزیز
you're very welcome - thanks for reporting back and informing us how you could solve the issue!