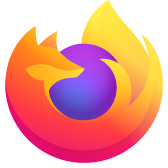 I'm unable to successfully install "renewed security certificates" from the site below
http://www.esic.in/ESICInsurance1/ESICInsurancePortal/PortalLogin.aspx Please look at the link below to view the screenshots http://sharatblog-myblog.blogspot.in/
Alle svar (1)
I can't get Firefox to install the CCA India 2011 root certificate either, only installing the NIC CA 2011.cer and NIC sub-CA for NIC 2011.cer is possible.
The CCA India 2007.cer can be installed, but nothing happens if I try to import the 2011 version, so that certificate is either in an unsupported format or something else is wrong.
No action about adding the 2011 root certificate seems to have started.
Bug 557167 - Add CCA India root certificate