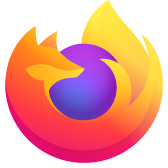 Firefox 4.0.1 is extremly slow - slower than previous versions
Firefox 4.0.1 is extremly slow - slower than previous versions. Extremely slow response times, even after i have visited a website previously.
Firefox 4.0.1 is extremly slow - slower than previous versions. Extremely slow response times, even after i have visited a website previously.
Valgt løsning
Go to HELP and select "Restart with add-ons disabled". If access speeds back up then there is a problem with an addon of plugin. Post back here with results.
Læs dette svar i sammenhæng
👍 10
Alle svar (20)
Same here. It took Firefox 4.0.1 over 35 seconds to load this very page, while IE loaded it in less than 2 seconds. This is repeated on every single site I try today and yesterday. Also, when a page finally chooses to load, controlls are often missing. I have given up and moved all of my bookmarks over to IE. I hope that someone will let me know when the problem is fixed. Thank you. I will miss you dearly.
Yes, i do hope they get this fixed. There are various plugins i rely on to do my job as a webmaster that cut my development time in half or more. And right now it is just a pain in the you know what! I have to say this is the first time I am really disappointed with a Firefox Version.
Firefox team I am looking forward to a return to the greatness that was ... Thanks Mel
I did not install 4.0 nor apparently will I be doing so for 4.1 either, What is going on with Mozilla? I have 3.6.17 an until I read some positive comments about the 4 series I don't think I'll be using any of that series, As much as I am not a fan of IE, if Mozilla keeps messing up like this IE will have to be seriously considered again.
Thanks thewildman
Yes, not only is it very slow in general, but I spend a lot of time looking at the screen while reading that Firefox is not responding, which I already know. I'm going to look next for info on how to go back to the old version. Too bad, I like the sync feature.
YUCK! The 4.0 versions is basically useless. Too slow. It needs a serious fix. I would rather suffer through IE than this system. Now I have to search this slow system to find out how to go back to old version.
Ditto. As a browser its completely useless unless you redefine useful as "constantly waiting for not responding to disappear."
What a CRAWLER!!! I originally tried the original version 4 and it was sllooooowwwww... so I unistalled. I then saw the latest version 4.1 AND IT CRAWLS TOO!!!! Absolutley HORRIBLE!!!
 I have ver 3.6 and will reinstall it!!!

GET IT TOGETHER MOZILLA!!!!
I removed all but two add-ons and revamped the profile. I then went an installed version 4.1, With all that Firefox appears to still be slow. A once good WEB browser now appears to be going to hell in a hand basket. I agree GET IT TOGETHER MOZILLA. If necessary fire the whole damn lot of your programers, because they screwed this version up.
Thanks thewildman
4.0 worked perfect. 4.01 NOT! I'm having all sorts of issues, from being slow, to having to accept every single page and worse, sometimes frames... I can't view videos on FBook. I tweaked it to view pix b/c I couldn't do that either (and it depended on what page of FB I was on, so I had to do this like three times) It even shows banks as not trusted. I want my 4.0 BACK! how can i remove the latest update 4.01? Anyone know?
It seems to be getting worse! When I have Live Messenger up, it and I click on google to find an image, it can take 8 seconds for the page to even appear--yikes.
Even when Messenger is not up I was looking up stock information, and I'd open one news item in a pop-up and then a second--it would take 30 seconds for the second to open--huh?
I (for the first time in many years) opened IE, I could open, on the same site window after window, each in less than one second?
There is 250! complaints here.... for the first time in my life I hate my firefox. I'm just amazed.
8Mb Ram, fairly new mobo, quad-core CPU, Windows XP
Wrote the following directly to the developers -
Guys and gals - what is being done about the slowness with the latest version for FF? https://support.mozilla.com/en-US/questions/817039 over 280+ people have this problem... and we are waiting for a fix.. 280+ as you now statistically is about 1-2% who would make mention of any probs. The rest just change channels. Let us know whats up. Thanks!
Valgt løsning
Go to HELP and select "Restart with add-ons disabled". If access speeds back up then there is a problem with an addon of plugin. Post back here with results.
Hey folks, see what the dev team says above. And remove one plug in at time... for me the trouble makers where Fox Tab 1.4.2 and PXLR Grabber 2.11. Speed is awesome again on FF 4.0.1. Thank you Dev Team!!!
I am still using 3.6.17 I almost tried 4.0 again but from what I am reading about it No Way I had the same problem plus a lot of my finical web sites did not load before I got a new cup of coffee Man talk about slow and problem with the auto fill in of pass words Hope they Mozilla does something about it real fast I just love using Firefox and hate to see that it is on the road of Netscape G_ _ for bid
disabling add ons is not a solution at all , because it is almost the only reason that makes me use this browser, this is first , second why didn't we have this problem with the 4.0 version, before the security update , third, i think that the developers should provide us an option to downgrade to a previous version in case something like that happens the browser stops responding frequently and makes it really hard to operate even pre 4.0 versions didn't have such very poor performance.
Same here. I am truly shocked at how slow FF4.01 is . I've been using Firefox since Version 1 and this is the first time I've been really, really disappointed....especially after all the nagging to change from Mozilla.
Disabling add-ons does not help.
It's completely unusable at this speed. Now I'm going to have to uninstall it and reinstall the previous version, dammit.
[Windows 7 64-bit, Intel Core i7, 4Gb RAM]
With all add-ons disabled, I am seeing a speedup in the loading of some normal HTML pages. When I click a link, I still get an occasional "Not Responding" and spinning circle for 30 seconds or so. At that point, the "Not Responding" disappears and the linked page opens normally. This used to happen about every ten minutes. It now happens once or twice an hour. The problem loading PDFs is still consistent. 30 seconds of "Not Responding" followed by a black page, eventually followed by a white page. The only way to open a PDF is to switch browsers. Also consistent is "Not Responding" when navigating through Google Maps.
Ændret af ThomKuhn den
Not only is it slower but it is unstable, often going into not responding mode!
I, too, removed all my add-ons, cleared my cached did all those things. My husband was a programmer and is now a syst admin so I think he knows all the tricks and reasons why computers might be slow. Now of it helped. However, while in general page loading and just being on Firefox is much slower and I often get that beach ball of death, it does get worse if I use anything that uses Flash even though I have the latest version. I would estimate that everything is taking me five times as long to do now and that is very frustrating since I need to multi-task.