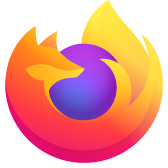 Firefox 4 no longer saves my passwords on initial log-in to a website. Works in IE so it is not the website. Also worked in previous version of FF
For one website, the password is saved yet does not auto fill when I go to that website. Problem only started with FF 4. On Barnes and Noble website, after I updated to FF 4 the saved password was lost, yet did not request "do you want to remember this password" when I log on for the first time . Again in previous FF site password was saved and also auto filled when I went to that website. Neither issue happens with latest version of IE
For one website, the password is saved yet does not auto fill when I go to that website. Problem only started with FF 4. On Barnes and Noble website, after I updated to FF 4 the saved password was lost, yet did not request "do you want to remember this password" when I log on for the first time . Again in previous FF site password was saved and also auto filled when I went to that website. Neither issue happens with latest version of IE
Alle svar (5)
For me, Firefox stopped even asking to save passwords. (Yes, the box to remember passwords is still checked.)
One of my passwords changed, and Firefox refused to accept the change, so I deleted that password from my list of saved passwords, expecting that it would ask to save it again. After that, it stopped asking to save passwords for ANY sites. (There are no sites in my exceptions list.)
I posted on the help website (getsatisfaction), but apparently that site's dead. It's been days without a reply.
Ændret af Thajocoth den
There is a web page here somewhere (sorry...) that explains one way to solve this that worked for me. Apparently this can be caused by corruption of the password database files. Here is the gist of it: Find your profiles folder which is a seemingly randomly named directory located in:
OS/X:  /Users/your_account\Library/Application Support/Firefox/profile/... 
Windows 7:  C:\Users\your_account\Appdata\Roaming\Mzilla\Firefox\profile\..

Win XP: something like C:\Documents and Settings\your_account\Application Data (then maybe \Local Settings)\Mozilla\Firefox\profile\...
Once you find the profile folder, backup (save) the files key3.db and signons.sqlite. Then reboot. YOU WILL LOSE ALL OF YOUR EXISTING PASSWORD DATA. If it fails miserably you can always restore those files from the backup.
It worked for me.
If you search on "can't save passwords" you will probably find the original page which also has instructions for earlier versions of Firefox, the exact path for XP, and an addon that lets you back up and restore your passwords to prevent losing them.
I am on a MacBook Pro OS X 10.6.7 and using Firefox 4.
Websites remembering you and automatically log you in is stored in a cookie.
Create an allow cookie exception (Tools > Options > Privacy > Cookies: Exceptions) to keep such a cookie, especially for secure websites and if cookies expire when Firefox is closed.
In Private Browsing - Use Firefox without saving history mode all cookies are session cookies that expire if that session is ended, so websites won't remember you.
In Private Browsing - Use Firefox without saving history mode Firefox won't fill names and passwords automatically.
You enter Private Browsing mode if you select: Tools > Options > Privacy > History: Firefox will: "Never Remember History"
To see all History and Cookie settings, choose: Tools > Options > Privacy, choose the setting Firefox will: Use custom settings for history
Uncheck: [ ] "Permanent Private Browsing mode"
My password and User Name are saved in FF4 but they will NOT auto fill for The New York Times.... What's UP? this used to work fine.
I don't know why Firefox 4 stopped asking to save passwords for any web sites. I don't find any data in my 'saved password' fields. Remember password option is checked to yes. Also it doesn't auto fill Login information.