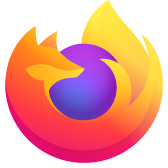 Can I disable the Captchas in FireFox??
Hello:
I'm getting older and my vision is deteriorating. I'm at a stage where I'm having significant difficulty getting past the captcha challenges in more and more websites. When I complain to the websites, they're telling me that they don't control the captcha but that's its hosted and run by my browser.
I need to disable the visual tik-tak-toe picture captcha challenge in my FireFox browser... and replace it with anything else. If I'm not able to stop or replace these captcha's coming up in FireFox way too frequently now... I'm going to have to stop using the browser and switch over to another brand that's handling these security challenges differently.
Can you help me stay on the FireFox browser at this time?
Thanks your your attention & help.
Bill B. [email-removed by moderator]
Hello: I'm getting older and my vision is deteriorating. I'm at a stage where I'm having significant difficulty getting past the captcha challenges in more and more websites. When I complain to the websites, they're telling me that they don't control the captcha but that's its hosted and run by my browser. I need to disable the visual tik-tak-toe picture captcha challenge in my FireFox browser... and replace it with anything else. If I'm not able to stop or replace these captcha's coming up in FireFox way too frequently now... I'm going to have to stop using the browser and switch over to another brand that's handling these security challenges differently. Can you help me stay on the FireFox browser at this time? Thanks your your attention & help. Bill B. [email-removed by moderator]
Ændret af cor-el den