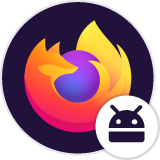 "Suggested logins" doesn't work anymore
Hi,
since a few days many logon sites were not filled with selected entries from "Suggested logins". Is this a known bug or does anybody else have the same problem?
It occured on Firefox 111.1.0 (maybe earlier) but also on current nightly 113.0a1 .
Any idea?
Regards
Thomas
Hi, since a few days many logon sites were not filled with selected entries from "Suggested logins". Is this a known bug or does anybody else have the same problem? It occured on Firefox 111.1.0 (maybe earlier) but also on current nightly 113.0a1 . Any idea? Regards Thomas
Alle svar (1)
Hi
This is something that our developers are aware of and are looking into. You can follow progress on this and add comments at: