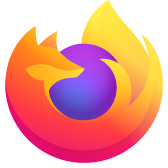 what's the benefit of having a primary password set?
Hi all,
this is not about a bug, I'd simply like to make sure I'm not missing anything trivial here...
When opening pages that use credentials stored in password manager I've noticed very often the password field on that page offers an "eye" icon to show the password. I can click on it and the password is shown in clear immediately. OTOH, if I'd like to view the same stored credentials in password manager I always have to enter the primary password.
So, I'm wondering why the "eye" icon is giving away such sensitive information so easily, as all an "intruder" needs to do is using my browser to open any login page that has credentials stored in my password manager and will not be prompted for a password.
Is there some setting to prevent this? Am I missing something fundamental here? Thanks for any comments.
Cheers, Chris
Hi all, this is not about a bug, I'd simply like to make sure I'm not missing anything trivial here... When opening pages that use credentials stored in password manager I've noticed very often the password field on that page offers an "eye" icon to show the password. I can click on it and the password is shown in clear immediately. OTOH, if I'd like to view the same stored credentials in password manager I always have to enter the primary password. So, I'm wondering why the "eye" icon is giving away such sensitive information so easily, as all an "intruder" needs to do is using my browser to open any login page that has credentials stored in my password manager and will not be prompted for a password. Is there some setting to prevent this? Am I missing something fundamental here? Thanks for any comments. Cheers, Chris
Ændret af ckarpp den