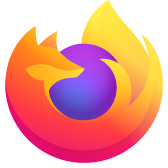 sync firefox
yesterday my main computer died - I am trying to work with 2 others (newer actually) - I can get firefox to sync on one of them but not on the other
I tried to delete firefox and put it back on and it still didn't sync
help
yesterday my main computer died - I am trying to work with 2 others (newer actually) - I can get firefox to sync on one of them but not on the other I tried to delete firefox and put it back on and it still didn't sync help
Alle svar (7)
the computer this was created on was Windows 10 that started as windows 8 I think - the computer it works on is window 11 - the computer it doesn't work on is windows 10 and probably started as windows 10
How much was synced before the main one died? Also sync isn't instantaneous as one thinks it takes some time for the sync to update correctly assuming all data was correct. But if you every log off any computer that didn't contain the original data they will be deleted from the Firefox. So you should somehow do backup of the Firefox data before it's lost.
it wasn't sync at all yesterday when I tried
today I got this email - Firefox logo Is this you signing in?
yes it is me - location is right - but authorization in it won't take either
I am working off 2 computers - the one that won't sync is not the one here
the data is sync on this computer - but not the other one
I can't log into Firefox accounts on the other computer
I know sync is not all at once - discovered that over years when I have to reenter passwords
but it is not allowing me to sync - it is not allowing me to go in it appears - it has rejected that one copy of my email address but allowed others - it sent me 2 authorization codes this am and rejected them both - and no way can I say what is happening back to them
I got 2 more codes tonight and neither works - I don't know what I am doing to cause this - I need exact and precise information about how to use them - I need to log in - I need to put in a password and I need to put in this code and somehow I am doing it wrong and need better instructions please on how to use them