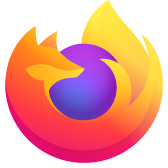 Firefox DevTools - restore F12 shortcut
How can I get my F12 shortcut to open DevTools? From looking at https://firefox-source-docs.mozilla.org/devtools-user/keyboard_shortcuts/index.html it seems that for some reason unclear to me the first opening must be manual or using this weird keyboard combination. Yes, it is an almost exact opposite of https://support.mozilla.org/en-US/questions/1080173 I admit that it is possible that something went wrong with general OS, not sure how to diagnose it. ctrl+shift+i still works for now.
Alle svar (2)
I tried F12 for the first time just now on Firefox for Linux and it opened the Inspector so it may be your OS.
You can try Firefox from the official Mozilla server if you currently use a version from the repositories of your Linux distribution to see if it behaves differently.