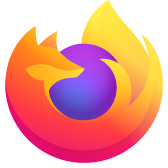 Download folder.
Please remember my chosen download folder.
Please remember my chosen download folder.
Alle svar (4)
Dropa said
After FF98 they changed and removed user actions how and where to save locations and folders.This is something they don't want you to know. But it's also Use at your Own Risk so read carefully before doing so.
Again this is a outdated fix you keep copy+pasting from a old article as you still seem to not know or accept. Your old information was only valid for Firefox 98.0-101.0 as the Preference changed for 102.0 to current.
The Preference for Fx 102.0 to current is actually browser.download.start_downloads_in_tmp_dir
Your last post on this in thread was hidden due to misinformation and plagiarism due to not giving source. btw there has been a newer updated article https://www.askvg.com/tip-force-firefox-to-start-downloads-in-temp-folder-again/ than the old one you keep copying from
Hey there!
If your problem has been solved, please mark any answer as the solution to let others know this thread is over. If your problem still persists, please tell so we can further assist you. Thank you!
Bithiah