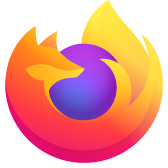 Firefox bookmark sync add-on
No bookmark sync app. Actually there is. But because of the following problem. It's like nothing. 1 Firefox login bookmarks. Unable to load old bookmarks Or it can't be overwritten and you can't pick and choose to sync. I can't give the bookmark a name. For example, save the name win10 on 07/08/22. List. If a bookmark is broken, it cannot be fixed. Or, it may not be synchronized with Linux and Windows. then My bookmarks are blank. state of nothing This is the problem with Firefox default login bookmarks. 2 I Clear Browsing Data https://addons.mozilla.org/en/firefox/addon/clear-browsing-data/?utm_source=addons.mozilla.org&utm_medium=referral&utm_content=featured I use this bookmark. then. 3 Bookmarks created by individuals https://addons.mozilla.org/en/firefox/addon/syncmarx/?src=search syncmarx https://addons.mozilla.org/en-US/firefox/addon/fvd-synchronizer/?utm_source=addons.mozilla.org&utm_medium=referral&utm_content=search EverSync Bookmarks This bookmark login will be canceled and all data will be lost. So I tried contacting the developer. No answers. These were the problems I was facing right now. I'm saving bookmarks manually so it's very dangerous and inconvenient. There are many cases where I forgot to save by my mistake. thank you. I hope it improves. Ah, Clear Browsing Data, other additional functions work normally even if you use this. This story has nothing to do with Firefox. Because it is a problem caused by an add-on created by an individual I am aware of it too. But there is no place for me to complain.
Alle svar (4)
I have already spoken. However. I have an inconvenient problem with Firefox. sync problem. its own function. Firefox sync function is inconvenient. It would be nice if it improved. I'd like to use the sync feature, but it's not as precise as an add-on addon. Firefox sync is very radical. Synchronization must be performed unilaterally, and the user must select the date and time of synchronization. characteristics cannot be distinguished Can't choose. Normal synchronization. I talked about it. In other words. I'm also talking about Firefox default sync bookmarks. I've had this problem before. But it is still not fixed. My precious bookmark data may be lost due to one-sided synchronization. Couldn't find it on the server. I wish my data could be found on the server. This was my suggestion. complete recovery. My story is talking about Firefox basic features. I am inevitably I'm talking about the need to use an addon. thank you.

And what you are suggesting is what I already know. It's very rough. It is manual and there is a risk of loss. It is safe when stored on a Firefox server. It is stored in the user account and if the user can manage it. I don't even need to install an unstable add-on addon. Things that don't seem safe... I don't have to. So I suggested.
Ændret af 동우 den
To do this, go to the Firefox options page in the Sync section and press the Sync Now button. After you've done that, add the same preference I referenced above to any device(s) that you want to share the same toolbar layout.
This May Work, Peter
Unfortunately. It is very unstable that bookmarks are stored on the server. So, sometimes... it can't be restored. Also because the bookmark list is unnamed. In the case of restoration, there were many cases where Buk-gu did not work. So I couldn't find my precious bookmarks forever. In other words. I'm very upset with the current bookmarks feature, which has only one simple feature.
Add-ons like add-ons. It can be subdivided and stored on the server, and it would be good if it was synchronized. Then the user can recover even if an error occurs. It can be restored at any point. Normal bookmarks at what time and what time. If there is, I will be able to restore it. Currently, the user is not aware of anything. Tongue's Firefox Sync is nothing other than an unknown sync.

I failed to sync my empty bookmarks a few times. I didn't have any data at all. And I couldn't find any data anywhere. And there was no way to recover. Because there is only one way.
Ændret af 동우 den