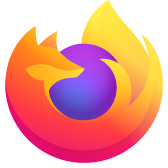 i forgot my password but i dont want to change it please help
i forgot my firefox password but i dont want to change it and risk loosing some of my data can you kelp please my email address. [email removed from public]
i forgot my firefox password but i dont want to change it and risk loosing some of my data can you kelp please my email address. [email removed from public]
Ændret af James den
Alle svar (2)
If the reset email can't be logged in to get the PIN or Reset code or link then there not much that can be done. Did you try that yet.
Do you want to use Sync to access data that was previously uploaded to the Sync server ?
Note that Sync isn't designed to be used as a backup, but is merely meant to sync data between connected devices. Best is always to backup your personal data locally.
Resetting the password for the Firefox Account will remove all data stored on the Sync server because this password is used to encrypt your data before it is uploaded to the Sync server and only this password or a possible recovery key can decrypt this data. Data stored locally in the Firefox profile folder isn't affected.