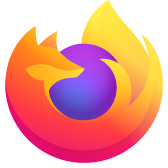 I am now unable to access websites like Doodle, Creately and more. What has changed?
I think your latest version is preventing me to access several sites that I use regularly.
Please let me know? and please fix it?
I wish to continue using Firefox but this is creating delays and difficulties.
Thank you
I think your latest version is preventing me to access several sites that I use regularly. Please let me know? and please fix it? I wish to continue using Firefox but this is creating delays and difficulties. Thank you
Alle svar (1)