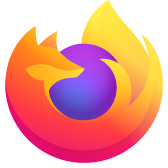 Firefox won't open
When closing Firefox after fresh install or computer restart, the app will not open and instead opens in the background as 7 different processes, also when it does open after fresh install or restart, no websites will load nor can I access any setting or options for Firefox itself, I tried to install an old update from 2017 I had saved and that installation worked fine including accessing setting and websites, but after closing the app and opening it again, the problem came back
When closing Firefox after fresh install or computer restart, the app will not open and instead opens in the background as 7 different processes, also when it does open after fresh install or restart, no websites will load nor can I access any setting or options for Firefox itself, I tried to install an old update from 2017 I had saved and that installation worked fine including accessing setting and websites, but after closing the app and opening it again, the problem came back
Alle svar (4)
If you have Windows 10 or 11, and Webroot security software, and 64-bit Firefox 97, there is an incompatibility which cripples Firefox.
People are working with Webroot to issue an update.
If you do not run Webroot security software, please ignore the rest of this.
A couple users confirmed that uninstalling and reinstalling WebRoot resolved the issue.
If you can't do that, or it doesn't work, several other users confirmed that one temporary workaround is to run Firefox 97 in backwards compatibility mode. Here is how you would set that up:
(1) Open the Properties dialog for your Firefox shortcut. Either:
right-click a Desktop shortcut, then click Properties
right-click a pinned Taskbar icon, then right-click the Firefox (or Mozilla Firefox) item, then click Properties
(2) Switch to the Compatibility tab
(3) Check the box for "Run this program in compatibility mode for"
(4) If the selector for that option is not set on Windows 8, switch it to Windows 8
(5) Click OK and then start Firefox (if Firefox won't start because it is already running, you might need to restart Windows)
As a result of this change, you may notice that some Windows 10-specific features and styling are disabled. However, I am not aware of any major changes. If you experiment with this, let us know your experience.
I do use webroot so this does explain the issues, reinstalling webroot did not fix my issues but running Firefox in windows 8 compatibility mode did, even after a restart the program still runs fine, thanks for the help, one immediate difference in the app is a noticeable white border around the window and that's all
Ændret af bmbimer den