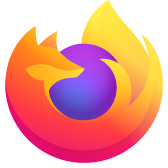 How do I copy and paste
Alle svar (4)
You probably are familiar with methods used in other applications, such as, first select the text using the mouse and then either:
Click a toolbar button (Firefox has optional buttons in the Customize panel: Customize Firefox controls, buttons and toolbars)
Right-click and use Copy (or Paste) on the context menu (if you need to bypass a website menu override, use Shift+right-click)
Use one of the keyboard shortcuts such as Ctrl+C for copy and Ctrl+V for paste
Use the Edit menu on the top menu bar, if you display the top menu bar (you can tap the Alt key or F10 key to display it temporarily)
Do any of those work for you?
Why did you not leave it alone liike everyone else does. I see no advantage to the change.
Hi Richard, support forum volunteers don't make these decisions. Did any of the workarounds work for you?
The Edit controls are no longer found in the "3-bar" Firefox menu button drop-down list, but are only available as toolbar buttons. You can drag the edit controls from the Customize palette to the Navigation Toolbar or to the overflow area under the chevron (>>) area.