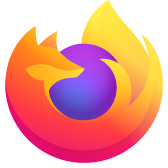 "view image info" option
What happened (overnight) to "view image info" option (on rt click over image). Pls give it back!
What happened (overnight) to "view image info" option (on rt click over image). Pls give it back!
Valgt løsning
Updates
(1) View Image Info will be restored in Firefox 89. (You will need to enable it using the browser.menu.showViewImageInfo preference in about:config.)
(2) Until then you can call up the Page Info dialog using Ctrl+i (on Mac, Command+i) and click the Media tab. Or try my add-on that gives similar information (and a bit more): https://addons.mozilla.org/firefox/addon/view-image-info-reborn/ (screenshot #2)
---
Earlier Reply
Hi Diane, I don't have a straightforward replacement for View Image Info, but I added image info to one of my existing extensions if you want to try it. Its main purpose is to convert WebP files to other formats, but even if you don't use that, if you right-click the image and Ctrl+click (or middle-click) View Image to open the image in a new tab, you'll get the info displayed. I've taken the liberty of illustrating this with your user picture. (Due to extension restrictions on Mozilla sites, it might not work for the attached image.)
Extension: https://addons.mozilla.org/firefox/addon/save-webp-as-png-or-jpeg/
Læs dette svar i sammenhæng
👍 2
Alle svar (11)
If Mozilla was serious about retaining users they would rectify this mistake immediately, and work on the preference code later. Not impressed.
Another vote for bringing it back. This feature was indispensable for my daily browsing habits and development.
Hi gintonic, work is under way to bring it back; draft code was submitted today. However, it has not yet entered beta testing so it might be a couple of months before it appears in the official release. Until then, you can use an add-on or pull up the Page Info dialog and switch to the Media tab manually.
Please, for God's sake, bring this indispensable option back.
I absolutely don't get it - why a right-click menu, which is already an UI element that mostly advanced users click, is reduced to the bare minimum and stripped of useful features.
This was one of the few remaining features that my Chrome user friends envied Firefox (when doing web design and analyzing pictures on page).
Is the Firefox team still run by people who want something more from their browsers? Why this omnipresent trend across all industries to strip and reduce functionality in their products is taking over the world...
As somebody already pointed out, this will definitely alienate the core user base and should be fixed ASAP.
Ændret af Karel Koubek den
Hi Karel, the code freeze for Firefox 88 is tomorrow, so I suspect it will return in Firefox 89.
jscher2000 said
Limpaar said

I used it to see some image links in 3 clicks. Now I have to make 10 clicks to get to the same point.

As a workaround for now, could you try this method to get the URL of the image:

right-click > Copy Image Location
paste somewhere that you can read the address
I am using it on website, that is using layered images (one on top of another). This shows me only top image, But I need to see images beyond this. With "Image info" menu I could simply open the image menu - one click down and I got the second (or third etc) image in my view. But now I have to scroll though all the links until I find the image which I want to see. And if next image is very similar, then I actually don't know if I am looking at correct one or not. It was useful context menu. I will wait for the return of this functionality. Hopefully it won't take months...
Hi Limpaar, a patch was checked in yesterday for Firefox 89, which is due out on June 1, 2021. Firefox 89 will enter beta testing on Tuesday. Because there is a major user interface change, its beta is longer than usual so that hopefully bugs can be found and fixed before the June release.
And another vote for bringing the original menu back. It was great for checking the image type, (resized) dimensions, image size and caching state with only two clicks. I mean, there as "set as desktop background" - if you need the space in the menu, just remove this one. As a web developer, I used this feature daily, and the more I am disappointed that it also disappeared from the developer edition...
loose said
And another vote for bringing the original menu back.
Hi loose, this feature is available in Firefox Developer Edition, based on the beta of Firefox 89, today. It will be available in the regular release of Firefox 89 (assuming no change of course) by toggling the browser.menu.showViewImageInfo preference to true.
Until then, you could use Page Info (Ctrl+i / Command+i) or try my extension: https://addons.mozilla.org/firefox/addon/view-image-info-reborn/
<< Oops! Let's try that again, without emojis, which seems to result in the post being brutally severed, even though it all worked in "Preview Reply"! Oh, and the administration tool incorrectly advised me I'd commented on another thread. Testing? >>
Please stop removing functionality and telling us to "Inspect Element" with its dense HTML output. Right-clicking on an image, then single-clicking from that menu was straight-forward and reasonably intuitive!
@jescehr2000, thank you for your add-on efforts, but I cannot afford the memory and performance drain of more add-ons or opening separate tabs! In fact, Firefox 87 and now 88 have become SO SLOW, I am having to pare back on my most useful add-ons--an ad blocker and a spell/grammar checker that actually works. BTW, I have 16GB RAM and an i7-10th gen processor, and that's suddenly not enough for Firefox? Oh, and the old simple spell check suddenly broke in v87 and stopped recognising "English" as my preferred language; never mind supporting my own (Canadian/British-English) dictionary of accepted words built up over years! A lot has been breaking with recent Firefox releases!
For now, I'm using "Copy Image Location" and "Paste and Go" (2 clicks over 1), but that inconveniently erases other information from the clipboard I required (many more clicks to recover).
These menu changes are not about decluttering. You seem to have found space in your menus to add "Email image..." Really? Were *average users* (not developers) looking specifically for that?
It seems to me that this open source project has become about what its developers want for themselves, not a vast community of overwhelmingly average computer users, most of whom are not programmers. Perhaps it's an inevitable slippery slope, without an apparent consumer-focused product manager or marketing oversight body you would normally have in typical commercial software development. But if this continues, this wonderful upstart will go into sharp decline.
I for one, do not want the increasingly intrusive spyware embedded by the Microsofts and Googles of the world, marketed to us as to improve services. No, their offerings are about enriching their global data capture on our lives and behaviours. Firefox seemed to be of my privacy-first same mindset, but now it's moving increasingly toward being a toy for its clubhouse of (amateur) developers--users/customers be damned.
BTW, if you turned feedback back on, instead of forcing people to come here, you might get the volume of discontent that has now migrated (dangerously for Firefox) to more public forums.
Ændret af Karin den
Hi Karin, you may want to start a new thread about Firefox performance issues.
This thread is about the "View Image Info" item which was removed in Firefox 87 and will be available again in Firefox 89. That is what my add-on is for, not what you are describing.
At this point, I am not aware of any plan to bring back "View Image" instead of "Open Image in New Tab". However, there are numerous complaints in other threads here and on Reddit, and probably one or more bugs on file for consideration.