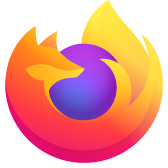 Help information outdated? Deleting single entry of automatically shown form data
Hello, I usually had no problems deleting a single form entry that was once saved. As described here: https://support.mozilla.org/en-US/kb/control-whether-firefox-automatically-fills-forms#w_deleting-individual-form-entries But now this doesn't work anymore. I can't delete the form entry. Nothing happens when I follow the instruction. I tried it on two different laptops. Right now I'm using Firefox 85.0.2 (64-Bit). Is this a known issue of my Firefox version or has the method changed? Thank you in advance! M.
Alle svar (1)
You can use these steps to remove saved items from an autocomplete drop-down list.
click the (empty) input field on the webpage to open the drop-down list
highlight an entry in the drop-down list with cursor Down key
do not click the mouse or press the Enter key
press "Delete" or "Shift+Delete" to delete the highlighted entry
Note that hovering with the mouse doesn't work.