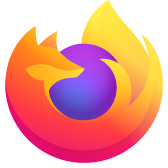 A Bookmarks problem
I am a Golf Tragic and I hoard a lot of Golf Videos in my Bookmarks. Problem is now they are taking up too much space in my Bookmarks, so I am trying to work out how to set up in Bookmarks a generic Folder called Gold Stuff which will allow me to hoard all of these videos in just 1 spot. Thanks, Pete
I am a Golf Tragic and I hoard a lot of Golf Videos in my Bookmarks. Problem is now they are taking up too much space in my Bookmarks, so I am trying to work out how to set up in Bookmarks a generic Folder called Gold Stuff which will allow me to hoard all of these videos in just 1 spot. Thanks, Pete
Alle svar (2)
Hi Pete, it's probably easiest to use the Library window. You can call that up using either:
Bookmarks menu > Show All Bookmarks
Command+Shift+O (as in "Organizer")
Your bookmarks might be on the menu or toolbar. You can select the current category in the left column to display the items on the right. To create a new folder, you can use the first menu (gear button, may or may not be labeled Organize), or right-click / Ctrl+click on the category where you want the new folder. Once you have that set up, you can drag and drop from the list in the right to the folder in the left panel. To multi-select items, you can hold Command while clicking them.
If something goes tragically wrong, that same Organize menu has an Undo item.
More info:
Note that on Mac you only have three icons (Organize, Views, Import and Backup) in the Library on the toolbar next to the Back and Forward button and no text to easily identify their meaning. If you hover a button then you should see a descriptive tooltip text.
first button (cogwheel ): Organize (Organize your bookmarks)
second button (): Views (Change your view)
third button (up/down arrow ): Import and Backup (Import and backup your bookmarks)
https://hg.mozilla.org/releases/mozilla-release/file/tip/toolkit/themes/shared/icons/settings.svg