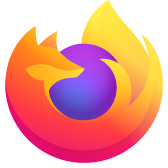 Embedeed Facebook Videos do not display in Firefox on Mac
Facebook Videos embeded in a Clients site using the either the FB provided code for iFrame or the JavaScript SDK methods will not display or play in Firefox on Mac OS ( Mac OS Mojave 10.14.16, & High Sierra 10.13.6 with Firefox 85.0 & 85.0.1 (64-bit) ).
Both Methods work without issue (or modification/disabling of plugins) in Safari or Chrome, and on Windows (WIN 7) and in iPad OS.
Please note it is not realistic, or reasonable to have website visitors disable Adblockers such as AdBlock plus and allowing all third party cookies - this is FACEBOOK we're talking about. Note: AdBlock plus is disabled on the test page - but the Clients site is a Shopify site, so must work for all typical visitors - a non-technical audience. However it is worth noting that Firefox is NOT my browser of choice for streaming media sites - Netflix. Hulu, etc, due to playback issues. However, YouTube embedding and videos and streams inside FB itself does seem to work
See Test page: https://fantastic-realities.com/clients/davidak/videoembed_01.html Client's source video: https://www.facebook.com/davida.adedjouma/videos/3019402002928/
Facebook embed instructions – https://developers.facebook.com/docs/plugins/embedded-video-player/#
Facebook Videos embeded in a Clients site using the either the FB provided code for iFrame or the JavaScript SDK methods will not display or play in Firefox on Mac OS ( Mac OS Mojave 10.14.16, & High Sierra 10.13.6 with Firefox 85.0 & 85.0.1 (64-bit) ). Both Methods work without issue (or modification/disabling of plugins) in Safari or Chrome, and on Windows (WIN 7) and in iPad OS. Please note it is not realistic, or reasonable to have website visitors disable Adblockers such as AdBlock plus and allowing all third party cookies - this is FACEBOOK we're talking about. Note: AdBlock plus is disabled on the test page - but the Clients site is a Shopify site, so must work for all typical visitors - a non-technical audience. However it is worth noting that Firefox is NOT my browser of choice for streaming media sites - Netflix. Hulu, etc, due to playback issues. However, YouTube embedding and videos and streams inside FB itself does seem to work See Test page: https://fantastic-realities.com/clients/davidak/videoembed_01.html Client's source video: https://www.facebook.com/davida.adedjouma/videos/3019402002928/ Facebook embed instructions – https://developers.facebook.com/docs/plugins/embedded-video-player/#
Alle svar (1)
Assuming you rule out add-ons as the problem...
Firefox's Tracking Protection feature blocks known cross-site trackers by default, which apparently includes Facebook. This would affect users who upgraded their setting from Standard to either Strict or Custom for regular windows, or who are viewing the page in a private window.
I think the unexplained blank space is a difficult problem to solve if you are using Facebook's code. You might need something custom to provide a fallback message, similar to how Twitter's embed shows the tweet text and then, assuming it's not blocked, replaces it with a nice-looking presentation. Of course, there's no text for an embedded video, but you could display the link. I don't know whether anyone has created a tool for this.
Are you allowed to add JavaScript to Shopify pages? If not, maybe they have some technique for handling this problem.