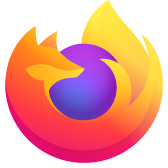 Malware Auto Download with Capital One Download URL
I happened on a page: https://capitaloneshopping.com/join-capital-one-shopping?utm_source=Meerkat&utm_campaign=107592707702&utm_term=472928718855&gclid=EAIaIQobChMI0Ij6h5iD7QIVgi0MCh2TLgrJEAEYASAAEgJALvD_BwE And it immediately began "downloading an app" and I quit the page before it could get far, but, obviously, that doesn't mean it stopped. However, now Firefox is acting a little wiggy, and I'm concerned it might have downloaded something that's affecting the browser. Was trying to read about "capital one shopping malware," and pages wouldn't open when any links on the search results were clicked, etc. Is this a known issue? Resolutions offered?
Alle svar (1)
You may have ad/mal-ware. Further information can be found in this article; https://support.mozilla.org/en-US/kb/troubleshoot-firefox-issues-caused-malware?cache=no
Run most or all of the listed free to use malware scanners. Each works differently. If one program misses something, another may pick it up.