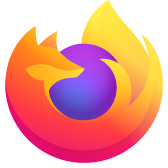 why does firefox 79.0 (64-bit) interfere with my 32 bit programs
I run Eudora 7.1.9 and it runs just fine until I open Firefox. Then memory dissipates quickly and everything slows down or FF crashes and/or it takes my Eudora with it. Don't have the problem with IE or Chrome but I prefer my Firefox.
I am running a 64 bit version of windows 8.1 with a dual processor and 8GB of ram and a 1T SSD.
I assume I'll have to make changes, just don't know yet.
Appreciate help.
USDV
I run Eudora 7.1.9 and it runs just fine until I open Firefox. Then memory dissipates quickly and everything slows down or FF crashes and/or it takes my Eudora with it. Don't have the problem with IE or Chrome but I prefer my Firefox. I am running a 64 bit version of windows 8.1 with a dual processor and 8GB of ram and a 1T SSD. I assume I'll have to make changes, just don't know yet. Appreciate help. USDV
Ændret af US DataVault.com den
Alle svar (1)
Hi
I am going to lock this thread as it appears to be a duplicate of: