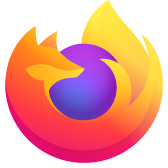 screenshot capabilty
Hello i have firefox v73.Today i noticed when take a screenshot using firefox's built'in capability and selecting an area the downloading stuck.I have windows 10 built 1809
Hello i have firefox v73.Today i noticed when take a screenshot using firefox's built'in capability and selecting an area the downloading stuck.I have windows 10 built 1809
Ændret af vasilsi den
Alle svar (4)
Screenshot downloading works on my FF73. I would try refreshing your FF to see if that fixes it.
The Refresh feature (called "Reset" in older Firefox versions) can fix many issues by restoring Firefox to its factory default state while saving your bookmarks, history, passwords, cookies, and other essential information.
Note: When you use this feature, you will lose any extensions, toolbar customizations, and some preferences. See the Refresh Firefox - reset add-ons and settings article for more information.
To Refresh Firefox:
Open the Troubleshooting Information page using one of these methods:

Click the menu button , click help and select Troubleshooting Information. A new tab containing your troubleshooting information should open.
If you're unable to access the Help menu, type about:support in your address bar to bring up the Troubleshooting Information page.

At the top right corner of the page, you should see a button that says "Refresh Firefox" ("Reset Firefox" in older Firefox versions). Click on it.
Firefox will close. After the refresh process is completed, Firefox will show a window with the information that is imported.
Click Finish and Firefox will reopen.
What is the yellow badge on the download button about?
Start Firefox in Safe Mode to check if one of the extensions ("3-bar" menu button or Tools -> Add-ons -> Extensions) or if hardware acceleration is causing the problem.
switch to the DEFAULT theme: "3-bar" menu button or Tools -> Add-ons -> Themes
do NOT click the "Refresh Firefox" button on the Safe Mode start window
what do you mean with switch to deault theme?the ywllow button means thta the downloading is stuck
Hi vasilsi, I haven't given up yet. I'm almost out of ideas right now, though. Maybe some of the other folks here will have something new to try.
It is a strange one. I can make a screenshot in the Web Console but not anywhere in the browser.
We'll get to the bottom of it.