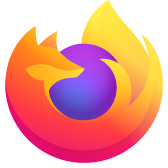 Firefox leaves artifacts when changing resolution
Note. I'm not 100% certain if artifact is even the correct term here.
I'm getting a really annoying problem that only occurs on a Windows Surface machine where Firefox leaves artifacts upon a resolution change or when changing from tablet to desktop mode or when attaching another monitor.
See the following attached images. Note how the address bar is floating even though it is on full screen. It is an artifact. I literally cannot get rid of the address bar. However, this isn't limited to address bar as I have seen notification artifacts, mouse artifacts, overflow menu artifacts. Unfortunately, I can only upload one image, so it will have to do for the time being.
To go around the problem, I either have to restart Firefox, or open up a new tab in ALL OPEN FIREFOX WINDOWS. However, sometimes, this doesn't solve it as mouse artifacts still lingers or when the password notification artifact shows up. At that point, I have no choice but to restart all of firefox completely.
This is a problem for me since I have several private windows open for temp work
Note. I'm not 100% certain if artifact is even the correct term here. I'm getting a really annoying problem that only occurs on a Windows Surface machine where Firefox leaves artifacts upon a resolution change or when changing from tablet to desktop mode or when attaching another monitor. See the following attached images. Note how the address bar is floating even though it is on full screen. It is an artifact. I literally cannot get rid of the address bar. However, this isn't limited to address bar as I have seen notification artifacts, mouse artifacts, overflow menu artifacts. Unfortunately, I can only upload one image, so it will have to do for the time being. To go around the problem, I either have to restart Firefox, or open up a new tab in ALL OPEN FIREFOX WINDOWS. However, sometimes, this doesn't solve it as mouse artifacts still lingers or when the password notification artifact shows up. At that point, I have no choice but to restart all of firefox completely. This is a problem for me since I have several private windows open for temp work