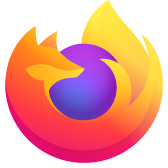 Bug: Tabs gone despite session saving if you close normal window before private
Hello,
I recently discovered why my session is gone after closing my browser despite i have session saving enabled in the options.
The situation: - One "normal" window with a lot of tabs - "Show windows and tabs of last session" enabled in options - One private mode window with some tabs, but these won't save anyways, because it is private mode
The problem: If i close the "normal" window BEFORE the private mode window, all tabs of my normal window are gone after starting the browser or opening a normal window again. Only if i close the private mode window before "normal" window, then my session of the normal window is saved.
That shouldn't be happening when there is an option (last session saving) to actually prevent tabs from closing despite you closed the browser (at least for "normal" sessions).
So please fix. Thank you.
Best regards, Frantic
Hello, I recently discovered why my session is gone after closing my browser despite i have session saving enabled in the options. The situation: - One "normal" window with a lot of tabs - "Show windows and tabs of last session" enabled in options - One private mode window with some tabs, but these won't save anyways, because it is private mode The problem: If i close the "normal" window BEFORE the private mode window, all tabs of my normal window are gone after starting the browser or opening a normal window again. Only if i close the private mode window before "normal" window, then my session of the normal window is saved. That shouldn't be happening when there is an option (last session saving) to actually prevent tabs from closing despite you closed the browser (at least for "normal" sessions). So please fix. Thank you. Best regards, Frantic